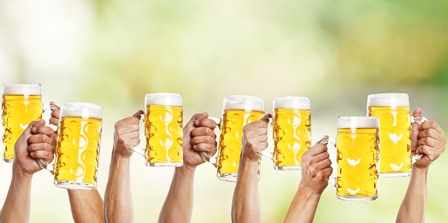 As the talk surrounding AB InBev's proposed takeover of SABMiller intensifies, Beer & Brewer takes a look at the state of play with the top 10 global and Australian beer brands, according to Euromonitor International.
Senior alcoholic drinks analyst at Euromonitor International Spiros Malandrakis believes that beyond the financial and cost savings side of such a deal, there is little doubt that macro-beer is now gazing at the event horizon of the merger and acquisition era.
"As the craft movement is coming of age and solidifies its position as a key disruption force within beer and the entire alcohol industry, corporate consolidation can perhaps provide some last drops of stock market intoxication but will remain largely irrelevant to the scores of millenials seeking alternatives to big beer's offerings," he said.
"Innovation and small scale experimentation will decide future growth trajectories if not respective size and margins."
With nine out of the 10 top beer brands in Australia owned or distributed by Lion or SABMiller, should the AB InBev and SABMiller mega-merger happen, we could witness an interesting shake-up of the nation's commercial beer landscape.
Top 10 Global Beer Brands (volume sales) – Euromonitor International
(1) Snow – China Resources Enterprise Ltd
(2) Tsingtao – Tsingtao Brewery Co Ltd
(3) Bud Light – Anheuser-Busch InBev NV
(4) Budweiser – Anheuser-Busch InBev NV
(5) Skol – Anheuser-Busch InBev NV
(6) Yanjing – Beijing Yanjing Brewery Co Ltd
(7) Heineken – Heineken NV
(8) Harbin – Anheuser-Busch InBev NV
(9) Brahma – Anheuser-Busch InBev NV
(10) Coors Light – Molson Coors Brewing Co
Top 10 Australian Beer Brands (volume sales) – Euromonitor International
(1) Victoria Bitter – CUB (national owner), SABMiller Plc (global owner)
(2) XXXX Gold – Lion Pty Ltd (national owner), Kirin Holdings Co Ltd (global owner)
(3) Carlton Premium Dry – CUB (national owner), SABMiller Plc (global owner)
(4) Carlton Draught – CUB (national owner), SABMiller Plc (global owner)
(5) Corona Extra – Lion Pty Ltd (national owner), Anheuser-Busch InBev NV  (global owner)
(6) Toohey's New – Lion Pty Ltd (national owner), Kirin Holdings Co Ltd (global owner)
(7) Toohey's Extra Dry – Lion Pty Ltd (national owner), Kirin Holdings Co Ltd (global owner)
(8) Carlton Mid Strength – CUB (national owner), SABMiller Plc (global owner)
(9) Crown Lager – CUB (national owner), SABMiller Plc (global owner)
(10) Oettinger – Woolworths (national owner), Oettinger Brauerei GmbH (global owner)