The story goes like this …
For many moons we heard the people's cries for the return of our raspberry Berliner Weisse, Killer Kween. But the Kween is gone and never coming back.
In the meantime, amid our search for a successor, we heard whispers of a powerful matriarch ruling over a certain region in Mexico, an agave-studded region bordered by arid mountains and an ancient volcano, and famous for a certain spirit.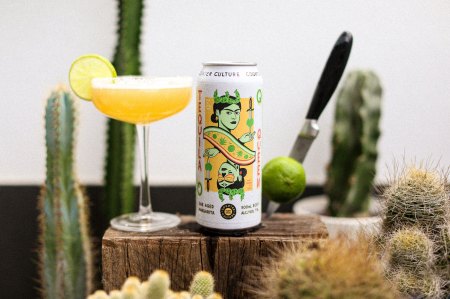 What is this captivating region, you ask? It's Tequila, Mexico ­– and its ruler is the one and only Tequila Queen, our Oak Aged Margarita.
Brewed with premium small-batch Arette Tequila (from the Tequila region), lime juice and Cointreau, hopped with Galaxy and aged on American oak, this margarita sour rushes the palate with citrus and salt and brings a Mexican twist to the Age of Queens.
Like all Counter Culture releases, Tequila Queen is super limited and will make way for the following release in roughly 10 weeks' time.
To get across our Counter Culture releases, sign up to the newsletter and follow the range at @counterculturebeer.
Contact details
Stone & Wood Brewing – Counter Culture Beer
Byron Bay, NSW
(02) 6685 5173