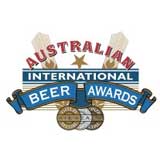 The Australian International Beer Awards judging panel has been revealed, along with an extension for entries into the competition to this Friday, 21 February 2014.
The judging panel will be led by AIBA Chief Judge and award-winning brewer, Brad Rogers, and will feature top notch tastebuds from Australia, New Zealand, Belgium, USA, Canada, China, Vietnam and Japan.
Judging will take place in Melbourne from Monday 28 April to Friday 2 May, 2014 – and the winners will be announced on Thursday 22 May as part of Good Beer Week in Victoria. For more details, visit the AIBA website.
The full list of judges appears below.
Australian judges include:
Ben Kraus, Bridge Road
Brendan Varis, Feral Brewing Company
Chuck Hahn, Lion (Malt Shovel)
Colin Paige, Thunder Road Brewing
David Bonighton, Mountain Goat Beer
David Medlyn, Coopers
Ian Morgan, Holgate Brewhouse
Jeff Potter, Malt Shovel
Lachlan MacBean, Grainfed
Neal Cameron, The Australian Brewery
Neil Whittorn, Matilda Bay Brewery Company
Owen Johnston, Hop Products Australia
Paul Holgate; Holgate Brewhouse
Peter Aldred, Federation University Australia
Sam Shrimpton, CUB
Tina Panoutsos, CUB
Shawn Sherlock, Murray's Brewing
Warren Pawsey, Little Creatures
New Zealand judges include:
Brian Watson, Contract Brewing International
David Nicholls, MOA Brewing
Doug Donelan, NZ Hops Ltd
Luke Nicholas, Epic Brewing Company
Shane Morley, Steam Brewing
Stephen Plowman, Hallertau Brewbar
International judges include:
Carl Kins, Belgian beer specialist, Belgium
Chuck Skypeck, USBA, USA
Jay R. Brooks, beer judge and writer, USA
Dean McLeod, Lighthouse Brewing, Canada
Leon Mickelson, The Brew, Kerry Hotel in Shanghai, China
Michael Jordon, Boxing Cat Brewery, Vietnam
Michael Comerton of Pomegranate Asia, Vietnam
Youichi Kiuchi, Kiuchi Brewery, Japan