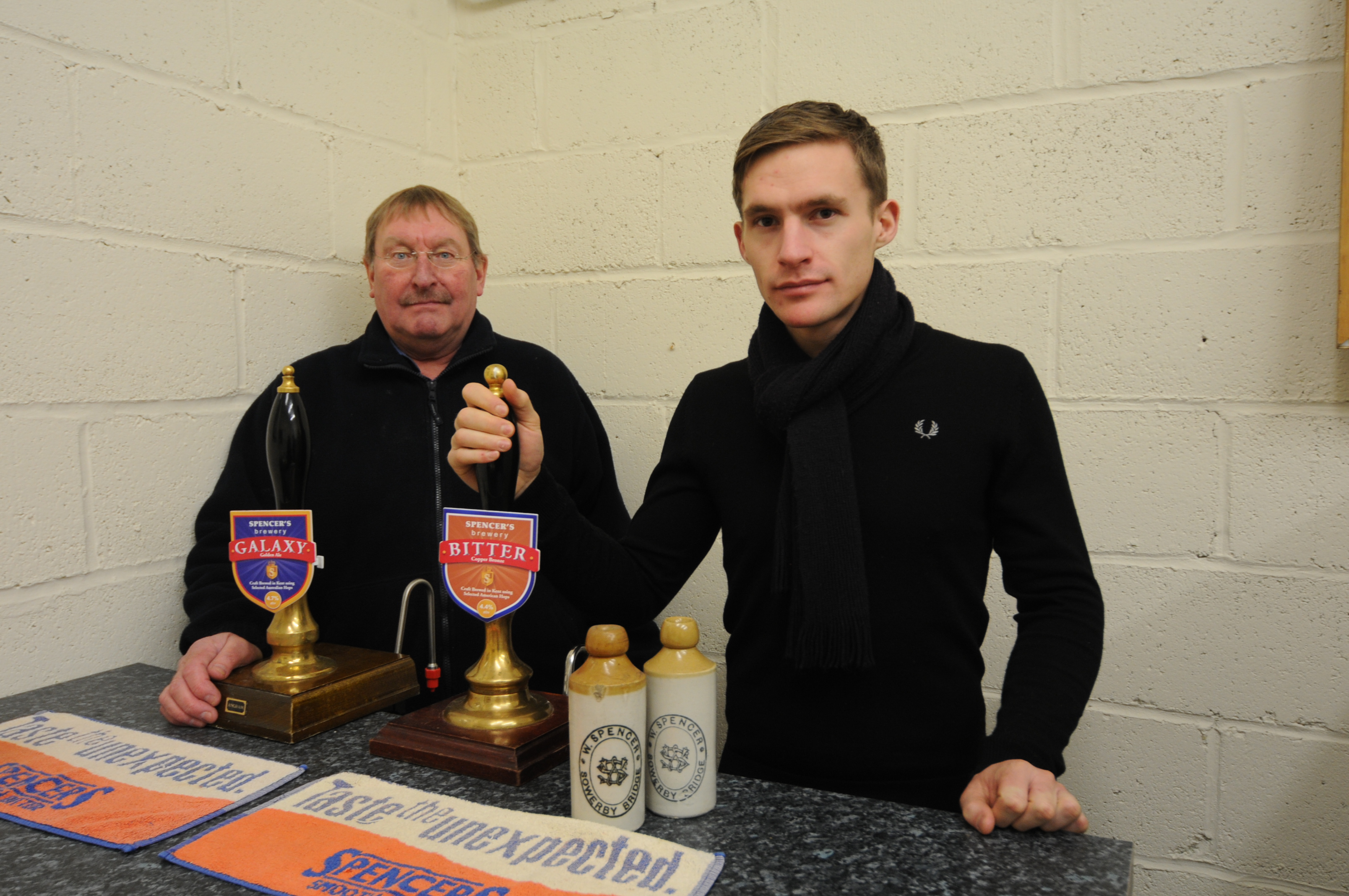 An engineer whose family has roots in the brewing industry has relaunched the Spencer's Brewery in Ashford (a town in the south east of England), creating cask and bottled beers from a range of Kentish, American and Australian hops.
Dr Brian Spencer, along with his son James, have reawakened their family tradition on an industrial estate, creating the aptly named Galaxy Golden Ale and a Light Golden Ale called 'Blonde' made from traditional Kent hops, as well as a Copper Bronze Bitter that is made with selected Australian hops.
Dr Spencer's great grandfather Walter Spencer was first recorded as a brewer of alcoholic ginger ale and lemonade in 1874, and his father and grandfather were likewise employed until the W. Spencer's Brewery closed in 1950.
An aerospace engineer by trade, Dr Spencer spent his international career developing specialised equipment for the European Space Agency.
And his success has filtered into his new venture, with his star-themed brews earning a quality recommendation from CAMRA (The Campaign for Real Ale) and Dr Spencer is proud to be reviving his family's traditional business.
"I never forgot my family's link with the brewing industry, and as a child remembered being proudly shown the old stoneware ginger ale bottles with the W.Spencer name and logo stamped upon them," he says. "In my spare time during my aerospace career I always made it my business to keep an eye on the quality of beers on offer in the UK over the years."
Dr Spencer realised that upon retirement he would have more time to be able to indulge his passion for beer, especially in an area such as Kent, which is famed for its hop production.
"Kent's fame for producing top quality hops goes back centuries making it the ideal county in which to brew fine beer," he says. "Our ales are made in the true beer garden of England."
CAMRA brewery liaison officer, Stephen Rawlings has much praise for the new brews from Ashford.
"Spencer's Brewery is producing tasty, fine pale ales with buoyant hoppy taste. Brian uses modern American hops which produce a bright, fruity flavour and very fashionable at the moment," he says. "Of course his Blonde Ale using selected Kentish hops is also good quality fruity ale. Pale ales can be just as fine to drink with food as white wine. This is definitely something people should try when they are next planning to dine out. They'd do well to savour any of the three produced by Spencer's Brewery."
Spencer's Brewery is also a member of the SIBA – the Society of Independent Brewers.