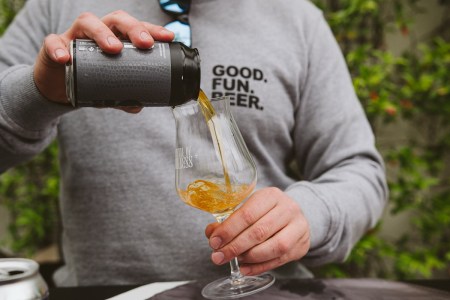 Two of Adelaide's most loved beer venues – NOLA and The Stag Public House – are combining forces to launch the Sour Beer Fest.
The February 4 event held across the two venues will bring together some of the biggest names in wild brewing and blending in Australia with 18 breweries pouring their beers alongside a few special guests from Moorak wines. Beers from the likes of Wildflower, One Drop, Little Bang, Bowden Brewing and La Sirene will be available for purchase by the glass and takeaway direct from the breweries attending.
Josh Talbot, director of The Big Easy Group that operate the venues, said: "I'm so excited about our Sour Beer Festival this year. We've got some of the best brewers and blenders in the country attending and I can't wait to see what fun and funky delights they have in store for us".
Spread across NOLA's laneway and The Stag Public House Balcony, The Big Easy Group said "Sour Beer Fest will take you on a trip back to wilder times, 70s vibes, live tunes and DJ's till late. Plus a UV paint splatter room upstairs at The Stag allowing you to embrace your wild side and create your own glow in the dark masterpiece".
The festival will run over two sessions – and afternoon one and an evening slot – where a ticket gets you entry, a festival glass, beer tastings and more.