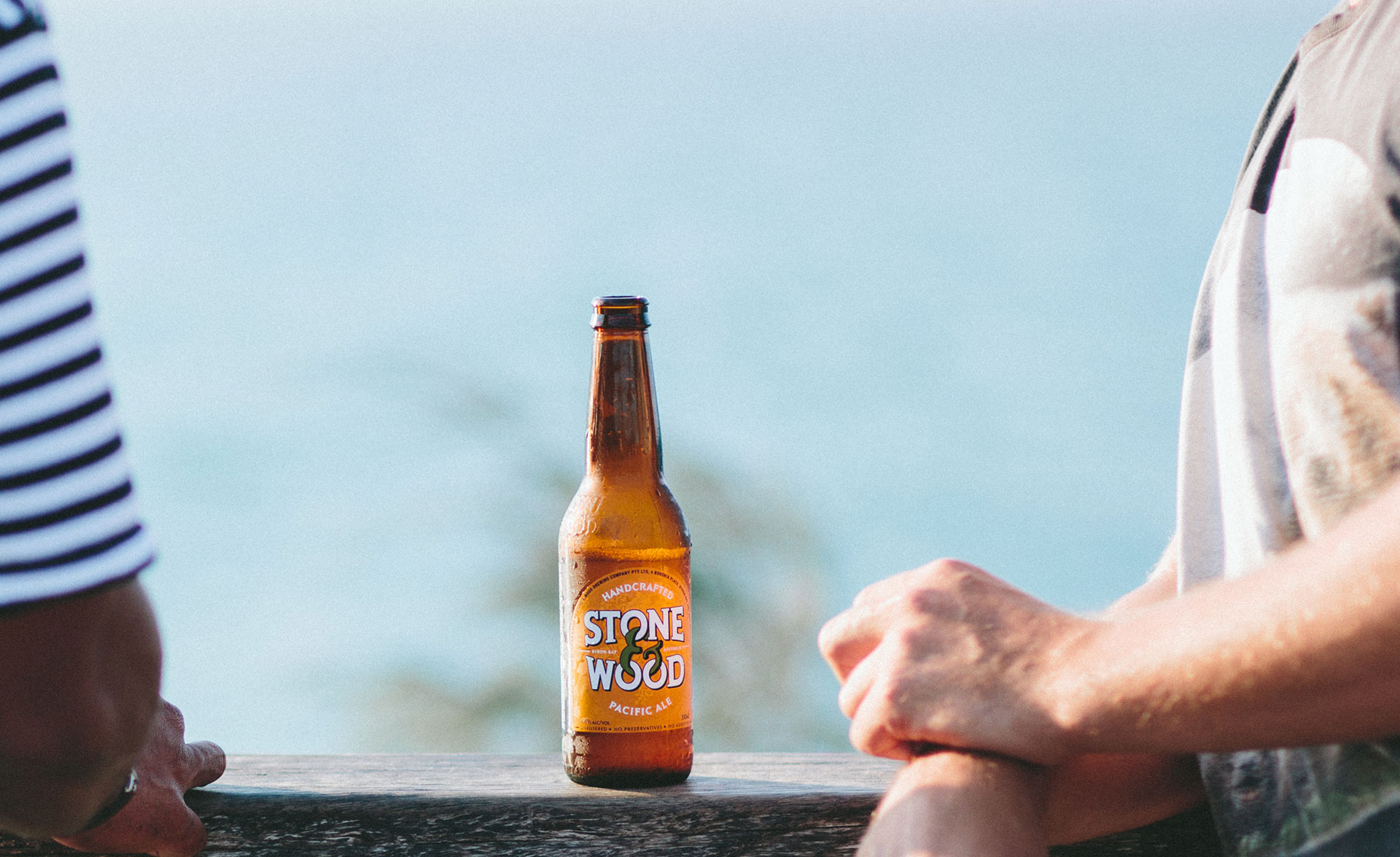 The Australian Competition and Consumer Commission (ACCC) is likely to announce its findings into Lion's proposed buy-out of Stone & Wood's parent company Fermentum on December 9 following a detailed market review.
As part of the three-month investigation, the ACCC is calling for public submissions so it can determine the acquisition's impact on competition and whether any independent producer could fill the volume void left by the likes of Stone & Wood's Pacific Ale should it be absorbed into Lion's portfiolio.
In its request for submissions document, the ACCC are particularly seeking views from interested parties on:
Whether Lion and Fermentum compete closely for the supply of beer;
The likely impact of the proposed acquisition on the price or service levels for the supply of beer, and;
The availability of alternatives to customers and the ability of these alternatives to expand.
It's also wanting to gauge views on how beer is marketed, supplied and consumed in Australia, asks "whether there are different and distinct categories of beer, for example whether craft beer is distinct from classic or premium beer?" and queries if any of the major liquor retailers could help a producer step up to and replace Fermentum's production levels.
The legal test which the ACCC applies in considering the proposed acquisition is in section 50 of the Competition and Consumer Act 2010. Section 50 prohibits acquisitions that are likely to have the effect of substantially lessening competition in a market.
Lion, which is a wholly-owned subsidiary of Japan-based food and beverage company Kirin Holdings Company Limited, owns and operates 10 breweries in Australia and its Australian beer portfolio consists of: XXXX, Tooheys, Iron Jack, Furphy, Little Creatures, Hahn, James Squire, Byron Bay, James Boag, Kirin, Emu, Swan Draught, West End Draught, Kosciusko Pale Ale, White Rabbit, Bevy Brewing Co, Malt Shovel Brewer, Eumundi, Tiny Mountain, Heineken, Guinness, Birra Morretti, Kilkenny, Panhead, Brooklyn and Voodoo Ranger. It also owns cider brands Tooheys 5 Seeds, James Squire Orchard Crush, Little Creatures Pipsqueak, has the Australian rights to America's biggest hard seltzer brand White Claw and has shareholdings in gin company Four Pillars (50%) and non-alcoholic beverage companies Remedy Drinks – which makes kombucha – (49%) and Schibello Coffee (50%).
Alongside Stone & Wood, whose Pacific Ale sold in the region of 15 million litres last year, Fermentum's beer holdings include Fixation, Two Birds and Forest for the Trees while it owns cider brand Granite Belt Treehouse Cider, hard seltzer company Sunly, alcoholic ginger beer brand Little Dragon and the Bucha of Byron kombucha company.
The ACCC is also considering the impact of the proposed acquisition on the markets for the manufacture and supply of alcoholic cider, hard seltzer and kombucha and asks for views on how closely Lion and Fermentum compete, the alternative suppliers to Lion and Fermentum, and what impact, if any, the proposed acquisition will have on competition for the supply of these products.
The ACCC is taking submissions from the public on the proposed merger until October 5.