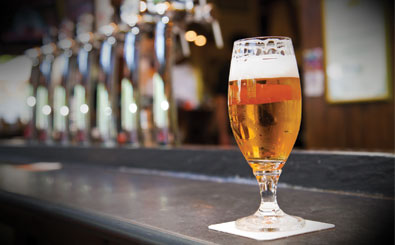 Anheuser-Busch InBev is asking banks to underwrite $70 billion in debt financing for its takeover bid of fellow brewing giant SABMiller, according to media reports.
Bloomberg reported that "sources familiar with the matter" had said Anheuser-Busch InBev is lining up banks including Bank of America Corp. and Banco Santander SA to arrange the financing.
Sources suggest that AB InBev is working with up to 10 banks to arrange total financing of $50-$70 billion and that the company will need to pay in the region of GBP40 per share for SABMiller.
While there have been rumours that an offer could come as early as this week, officially AB InBev has until 14 October to either make an offer for SABMiller, or withdraw from a takeover.
Two weeks ago both sides confirmed that an approach for SABMiller had been made by AB InBev and that talks would be ongoing regarding a possible takeover. Several of SABMiller's major shareholders have already stated that, depending on the terms on offer, they are open to considering a proposal from AB InBev.