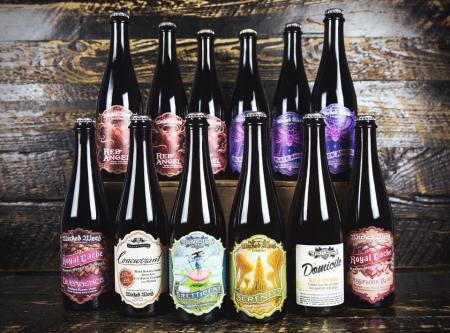 Anheuser-Busch InBev (AB InBev) has made its first US craft brewery purchase for 2017, acquiring North Carolina's Wicked Weed Brewing.
Wicked Weed is the 10th US craft brewer to be bought by AB InBev since 2011, joining breweries such as Goose Island, Blue Point Brewing and 10 Barrel Brewing.
And while the brewery will join AB InBev's business unit focused on its craft and import brands, known as 'The High End', the terms of the agreement (and financial details of the purchase) have not been disclosed.
Wicked Weed was founded in Asheville in 2012, and has created more than 500 different beers since opening.
Originally starting out with clean West Coast IPAs and Belgian ales, Wicked Weed has progressively moved into creating sours, and has won a number of national and international awards for its brews.
"This is an exciting time for the entire brewing team," said co-founder Walt Dickinson.
"Our ability to create a wide range of well executed beers that are focused on creativity, quality and drinkability is what makes Wicked Weed great.
"We have chosen to partner with the High End to position ourselves to make Wicked Weed what we imagined it could be when we first sat at a craft beer bar and talked about opening a brewery.
"As a brewer, giving our team more resources to continue innovating our portfolio and the ability to reach more craft drinkers, allows us to keep putting the beer and the people first."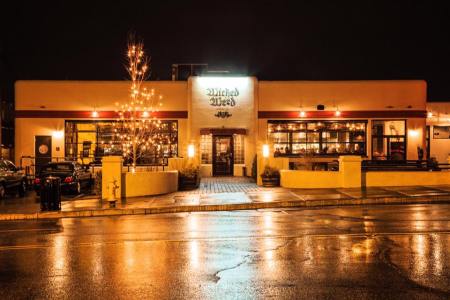 However, feedback on the acquisition has been mixed; in a statement posted by Wicked Weed announcing the news on its Facebook page, many customers wrote in support of the brewery – and expressed their hopes that Wicked Weed would maintain creative control – while others were clear in their disappointment, saying they would stop buying Wicked Weed beers.
The North Carolina Craft Brewers' Guild also issued a statement saying it was "disheartened" by the acquisition.
Wicked Weed Brewing owns and operates four facilities in Asheville: their original Downtown brewpub where they produce over 150 different beers a year, the 'Funkatorium,' a dedicated sour beer taproom and barrel house, a 50-barrel production brewery in West Asheville, and the 'Funk House and company headquarters,' a custom-designed brewhouse and training facility.
While the news has been officially announced, AB InBev's partnership with Wicked Weed will be subject to regulatory approval.