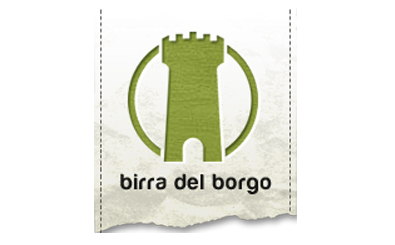 Written by Andy Young, editor The Shout
Just a week after announcing that it had accepted Asahi's bid for the Italian brewer Peroni, AB InBev has gone on to acquire Italian craft brewer Birra del Borgo.
Birra del Borgo was founded in 2005 and while the terms of the deal have not been revealed, it has been confirmed that the craft brewer's founder, Leonardo Di Vincenzo, will remain as the CEO.
In a statement about the deal, Birra del Borgo said that the partnership will give it, "a unique opportunity to make the necessary investments for expansion while continuing to independently manage its business and define how to grow."
Di Vincenzo added: "Our voyage since we started in 2005 has been a great adventure. Today the beer sector has become very competitive and it necessary for us to make a next step to ensure that we can continue to evolve in terms of brewing techniques and in terms of the complexity and taste variation we can offer to consumers. We believe partnering with AB InBev is a great opportunity to do exactly that: it will allow Birra del Borgo to grow in a sustainable way while staying true to our unique identity and the philosophy that we have followed since the very beginning.
"The partnership with AB InBev will bring us many advantages, from technological improvements and access to scientific research, to the possibility to grow from a commercial point of view. Moreover, this partnership also means that we will be able to focus much more on what we enjoy most and do best: creating and experimenting with exciting new beers and pushing the boundaries of beer evolution in Italy."
Simon Wuestenberg, country director for AB InBev Italia, said: "We have been very impressed by what Leonardo and his team have built since 2005. They have been at the forefront of redefining beer in Italy, bringing a unique mix of inspired innovation, quality and consistency. Leonardo's vision for beer and his passion for brewing will be great inspiration to our whole team and we're very excited about partnering up and growing together. As a challenger on the Italian market, we have been successfully developing our business with a great portfolio of premium and specialty brands in the last few years. Today, that portfolio becomes even stronger with some of the best of 'Made in Italy'."
The deal will mean that Birra del Borgo will become a wholly-owned subsidiary of AB InBev, and continues the company's run of buying craft breweries, having recently bought the Camden Town Brewery in the UK as well as the Breckenridge Brewery, Golden Road Brewing and Four Peaks Brewing Company in the US.