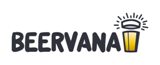 Beervana is bringing 'A Taste of Portland' to Wellington for the first time during its festival in Wellington on Friday 22 and Saturday 23 August at Westpac Stadium.
This is a rare opportunity for beer lovers to taste some incredible beers not readily available in New Zealand, with Portland brewers, Widmer Brothers Brewing, Gigantic Brewing Company and The Commons Brewery showcasing their award-winning brews.
Portland chef Paul Kasten will also be presenting food and beer matches at special Taste of Portland seminars, while John Holl, Editor of US magazine All About Beer will share some interesting insights.
Tickets to these special one hour seminars are limited to just 100 people per session and cost $45 in addition to the general entry Beervana ticket. Tickets are on sale
here
Now in its thirteenth year, Beervana is the premier New Zealand celebration of craft beer, with more than 200 different beers on offer. Up to 10,000 people are expected to attend during two days of tasting, meeting brewers, beer seminars and enjoying food from some of Wellington's best eateries.
Additionally, there will be judging of a special home brewing competition and a media brew competition, where media and brewers collaborate to create their own unique beer based around the theme of Spring.
Festival director, David Cryer, said the last year has seen continued strong growth in the sales and interest in craft beer.
"Craft beer sales grew by 33 per cent last year, with more than a dozen new craft brewers starting up in New Zealand just in the last year," said Cryer. "Beervana showcases many of the established and emerging breweries in New Zealand."