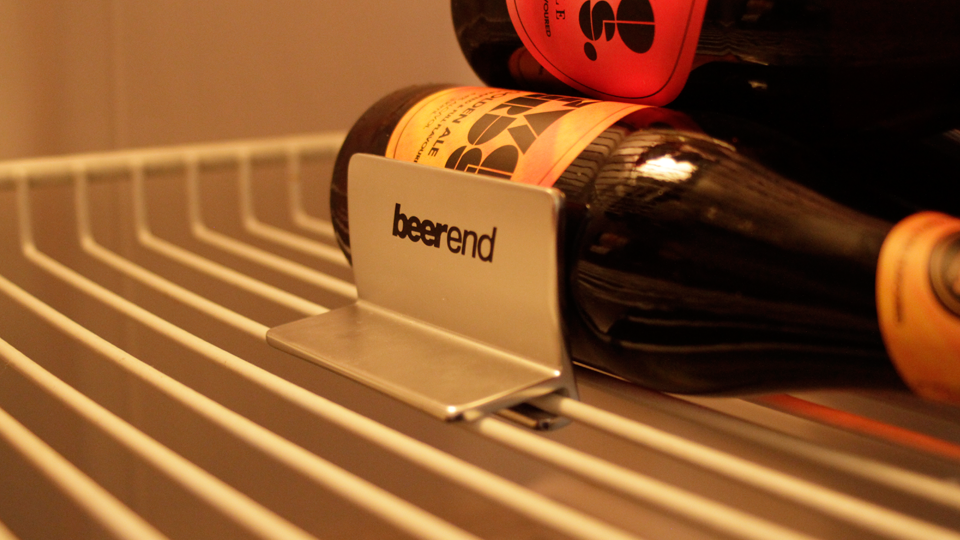 Zac Martin, an entrepreneur from Melbourne, is running a crowd-funding campaign for an idea he calls the Beerend.
Frustrated by his fridge' s inability to store beer efficiently, Martin
came up with the idea of a clip that holds bottles in place when
stacked horizontally – making the most of shelf space. The Beerend works
on all sized bottles, including wine and soft drink.
As can bee seen, the gadget works something like a bookend for your beer and according to Martin it will keep your fridge in order.
"It simply clips into your fridge shelf," says Martin. "And allows you to store more beer in less space."
To kickstart his idea, Martin has turned to Melbourne-based crowd-funding platform Pozible. Attempting to raise $17,500 to take his idea into manufacturing, people can pledge in exchange for rewards. Rewards on offer include individual Beerends, t-shirts from brewery Two Birds Brewing and options for retailers.
If the target goal is not met, the project is unsuccessful and no money is debited from the backers who have pledged.
The campaign is currently just under halfway funded with only 48 hours remaining…. what are you waiting for??
THE CROWD-FUNDING CAMPAIGN (including video):