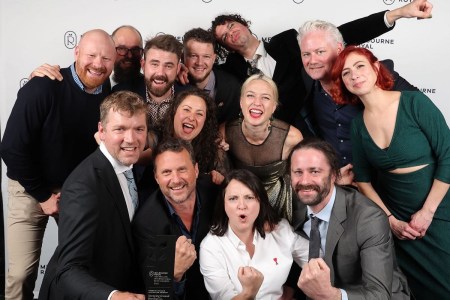 The 2022 Australian International Beer Awards won the Corporate Event of the Year title at the National Meetings & Events Australia (MEA) Awards ceremony held at The Star on the Gold Coast on June 8.
Organisers Melbourne Royal and their Australian International Beer Awards (AIBA) were highlighted for their innovation and highly successful delivery, with the event showcasing the best beers from around the world and bringing together brewers, industry leaders, and beer enthusiasts to celebrate the art and science of brewing. The AIBA is the largest draught and packaged beer awards program in the world and has been celebrating excellence in brewing in Australia and around the globe for 30 years.
Melbourne Royal CEO Brad Jenkins said: "What an incredible achievement for the Melbourne Royal team to have won the national Corporate Event of the Year.
"To be recognised on the national stage is a testament to our commitment to excellence in event management and the hard work that goes into ensuring the Australian International Beer Awards event delivers on its reputation as the biggest and best beer awards program in the world.
"Melbourne Royal will continue to innovate and deliver exceptional events that showcase the best of Australia and the world, and we welcome all those looking to host their next event in Melbourne to keep the Melbourne Showgrounds front of mind."
This is an edited version of a media release distributed by Melbourne Royal.