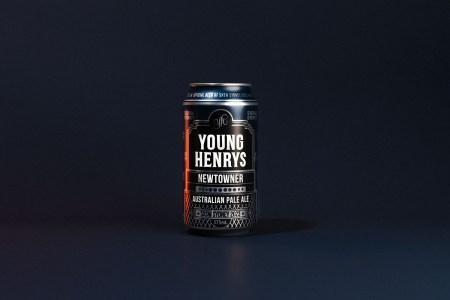 Young Henrys has partnered with the SXSW Sydney 2023 festival as its official music, beer, cider and ginger beer partner while it has also released one million special edition cans of its Newtowner Pale Ale to reflect the union.
As Sydney prepares to host a local version of the long-running South by Southwest festival, the SXSW Newtowner cans also feature QR codes that will link to key details as the October 15 to 22 event nears. Check out the week-long program here.
Young Henrys co-founder Oscar McMahon said: "Putting the SXSW Sydney mark across the can of our flagship product symbolises quite well how we feel about it all; we believe in it, we are here to be a part of it and we want everyone else to feel the same".
SXSW Sydney 2023 managing director Colin Daniels added: "Everything about (Young Henrys') approach feels both world-leading and uniquely 'Sydney' at the same time, and we can't wait to welcome artists and innovators from around the world together this October".