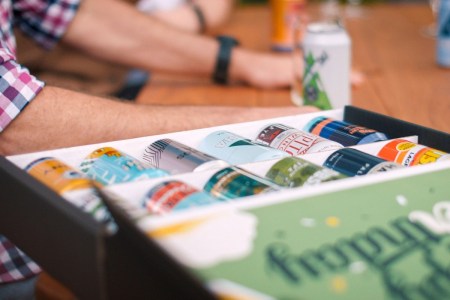 First Choice Liquor Market customers in NSW can now purchase a range of craft beer packs thanks to an exclusive partnership with online craft retailer Beer Cartel.
The offer is currently available to online customers in NSW only before expanding into other states and stores and includes a selection of Beer Cartel's most popular beer packs, such as Australian Craft Beer Mixed Pack, Hottest 100 Aussie Craft Beer Mixed Pack, Birthday Craft Beer Gift Pack, Limited Edition IPA Pack, Dark Beer Limited Edition Mixed Pack, and Best of Germany Mixed Pack.
Coles Liquor business category manager for beer Nick McArdle said the collaboration offered a new way to expand the mix of craft beer currently on offer at First Choice Liquor Market as well as provide customers with exciting new drink experiences.
"First Choice Liquor Market is the home of craft beer and we're really excited to partner with Beer Cartel to expand our range of curated local and international beer packs.
"We're confident our customers are going to love the selection that make an excellent gift for any beer lover or someone just wanting to discover new and emerging styles."
Beer Cartel co-founder and director Richard Kelsey said: "Earlier this year we transitioned to a larger warehouse, bidding farewell to our physical store. However, we always envisioned a return to the world of bricks-and-mortar, and this partnership helps bring that vision to life."
At its full potential, the partnership could see Beer Cartel packs ranged in more than 930 Liquorland, First Choice Liquor Market and Vintage Cellars stores, as well as online. First Choice Liquor Market is the platinum sponsor of GABS Hottest 100, and currently stocks more than 140 different craft beers in every store.
This is an edited version of a media release distributed by Coles Liquor and Beer Cartel.