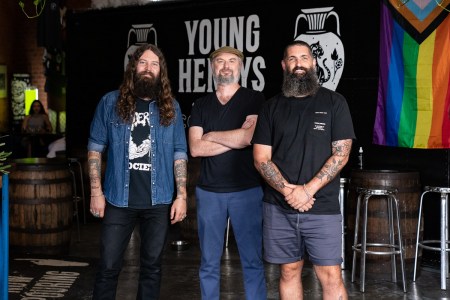 Young Henrys have gained B Corp Certification in a continuation of their efforts around sustainability and ethics within the Australian beer industry. They now want the B Corp framework to set the tone of their future as they encourage others to seek a similar path as well.
The accreditation is given to businesses that initiate, develop and meet high social, environmental and ethical processes across multiple verticals of their business. Young Henrys have aligned with B Corp's core principles since they founded over 10 years ago, and pledge to continue in the years to come.
Some of the initiatives Young Henrys employ across their business, and what helped them secure B Corp status, are the industry-leading and CO₂ fighting Algae Project; encouraging more female-identifying/non-binary individuals to enter the brewing industry with their Brewing Scholarship; empowering their workers with an employee share program; and consistent ongoing donations to local organisations such as Newtown Neighborhood Centre, Groundswell and The Dylan Alcott Foundation.
Co-founder Oscar McMahon said: "All of us at Young Henrys are as humbled as we are thrilled to have been certified as a B Corp. As much as it reflects well on the Young Henrys business to this date, the B Corp mindset and framework more so sets the tone of what we want the business to look like, act like and feel like into the future. We urge other owners or people of influence in the private sector to look into the B Corp movement and set off down this path as well".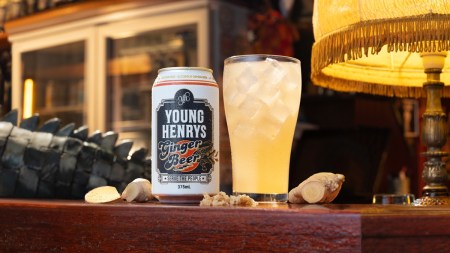 Just like they've joined a growing number of Australian breweries to achieve B Corp certification, Young Henrys have now become the latest local producer to add a ginger beer to their core range.
Speaking about the 4.0% ABV Ginger Beer, head brewer Jesse Searls said: "We wanted to create a product that was well balanced, and I think we've absolutely smashed that out of the park. Young Henrys Ginger Beer is really incredible. It's got a nice sweetness upfront, with a dry and bitey finish. The spice really accumulates after a few sips".
This is an edited version of media releases distributed by Young Henrys.