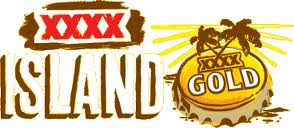 XXXX GOLD has announced that they will auction off an exclusive trip to XXXX Island to raise money for those who were hit hard by the Queensland floods.
The trip will be available for bids on the auction site eBay until Monday March 25 2013.
The trip for 24 people includes:
· Travel from the winning bidder's closest major capital city to XXXX Island
· Three nights' accommodation on XXXX Island
· All meals and drinks, including XXXX GOLD
· The trip must be taken on Thursday, 22 August 2013 through to Sunday, 25 August 2013
(Additional terms and conditions for the trip apply)
Worth $60,000 the bidding began at $24,000 – just $1000 per person.
According to XXXX Gold the auction is a chance for Aussies to get into the spirit of giving and truly help out those affected by the recent weather phenomena in the sunshine state.
At the same time, the trip is a once in a lifetime opportunity to buy your way onto XXXX Island – currently punters can only win a trip through XXXX promotions – something the brand says they have been getting a lot of enquiries about.
In addition to the fundraising auction, XXXX has put their money where their mouth is, donating $50,000 directly to the Queensland Floods Appeal 2013, as well as planning a variety of initiatives to help out local communities across the state.
Interested bidders can visit http://stores.ebay.com.au/indemand-causes/XXXXIslandAuction for more
information or to direct them to the auction.
The auction began at 1pm (AEST) Friday, February 15th and will end at 1pm (AEST) on Monday, February 25th.