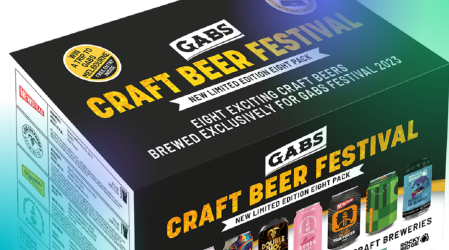 This competition has ended. The winners were: K. Nakagawa NSW, N Cartwright QLD, R Warneke SA, M Lester-Smith VIC and L Lavermicocca NSW.
A successful season of GABS might be done and dusted for another year but the festival spirit lives on with their annual mixed pack of beers which we've got five of to give away.
Featuring eight beers from separate Australian breweries that encapsulate just what GABS is all about, the limited release packs are available now exclusively at Dan Murphy's and selected BWS stores nationwide from only $54.99. They also come with a $30 GABS merch discount voucher and an entry in their 2024 prize give away – where the lucky winner and a mate will head to next year's Melbourne event and receive return flights (or limo transfers for Victorians), two nights accommodation, tickets to all five sessions and a $100 GABS Festival gift card.
But to get your hands on one of the five packs we've got to give away simply email us at info@beerandbrewer.com with GABS as the subject line and include your full name and Australian postal address. We'll draw the winners at random at 9am AEST on July 7.
This year's festival pack's release caps off a successful run in 2023 for GABS as they welcomed over 40,000 people across their Melbourne, Sydney and Brisbane events. The Saturday session in Sydney rated as the single biggest in the 13 year history of GABS, the sold out sign went up for the same session in Melbourne and the trend continued to Brisbane, which also experienced its best single session.
GABS' Mike Bray said: "In a time when the economy has tightened, it was incredible to see consumers get right behind all the amazing breweries at GABS and come out in such big numbers to support the industry".
What's in the pack:
YO HO! Rum Porter 9.9%
Newstead Brewing Co
It's a Yo Ho Ho and a bottle of rum… and raisin pud pastry stout. Loaded with rum and raisin goodness, balanced with a rich and complex malt profile, decadent molasses, a pleasing bitterness and the sweetness of a pastry stout.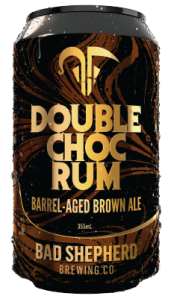 DOUBLE CHOC RUM Barrel Aged Brown Ale 7.5%
Bad Shepherd Brewing Co
A smooth, toasty and malty brown ale loaded with the rich nuttiness of roasted hazelnuts and smooth chocolate. Brewed with real hazelnuts, vanilla, cocoa, Jimmy Rum and a splash of Frangelico, this tempting brew was squirreled away by the brewers into rum barrels – soaking up the goodness of everything they have to offer. The result is a rich and decadent Double Choc Hazelnut Brown Ale with plenty of character – chocolate, hazelnuts, rum and oak combine to create a luscious beer that is worth celebrating!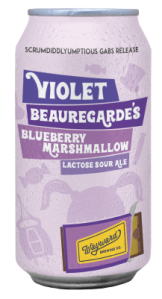 VIOLET BEAUREGARD'S BLUEBERRY
MARSHMALLOW LACTOSE SOUR ALE 4.0%
Wayward Brewing Co
Sneak a sample of this sublime sour ale and transport yourself to Willy Wonka's factory. Tart, juicy blueberries come together with the subtle sweetness of marshmallow and a smooth, creamy mouthfeel. Blend it with Augustus Gloop's Choc Fudge Peanut Brittle Stout from Batch Brewing Co to create a scrumdiddlyumptious concoction so incredible that you'll feel like you've won your very own Golden Ticket.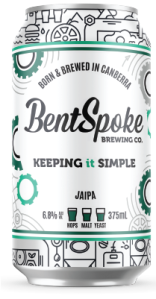 KEEPING IT SIMPLE IPA 6.8%
BentSpoke Brewing Co
Nothing worthwhile comes easily. Drifting off the beaten track allows you to explore roads less travelled. The Drifter series will broaden horizons, drift in and out, and will no doubt bend a few spokes along the way. Drifting is KEEPING IT SIMPLE. It's Just Another IPA.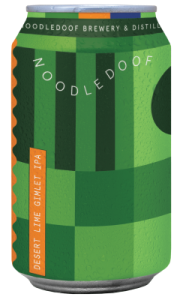 DESERT LIME GIMLET IPA 6.8%
Noodledoof
Bright and zippy like a Gimlet, this special release pushes the boundaries with Eclipse hops by HPA featured in the whirlpool, dry hop and Spectrum additions, alongside a touch of Citra LUPOMAX. Native desert limes bring a unique citrus flavour combined with the heads of their Koroit Gin.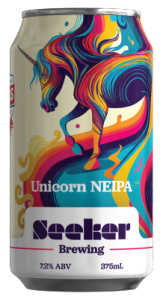 UNICORN NEIPA 7.2%
Seeker Brewing
For this year's GABS special, all of their mystical energy was channeled into a beer that can only be described as a Unicorn. It boasts a familiar, tropical, juicy flavour and a sprinkle of magic that may have you questioning whether it ever existed at all.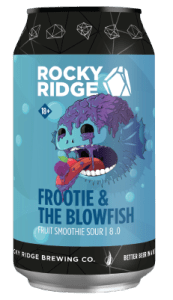 FROOTIE & THE BLOWFISH
Fruit Smoothie Sour 8.0%
Rocky Ridge Brewing Co
Rocky Ridge have you covered with this rambunctious triple fruited imperial sour. Packed full of enough fruit to keep you buzzin' for a hot minute, there's only one thing you can do, get a mouthful of froooot.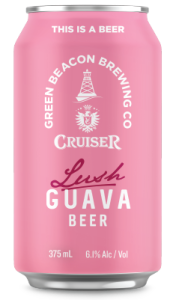 LUSH Guava Sour Ale 6.1%
Green Beacon X Vodka Cruiser
Refreshing, tart and spritzy. Lush guava flavours and aromas create an easy drinking, thirst quenching sour ale with a dry finish.