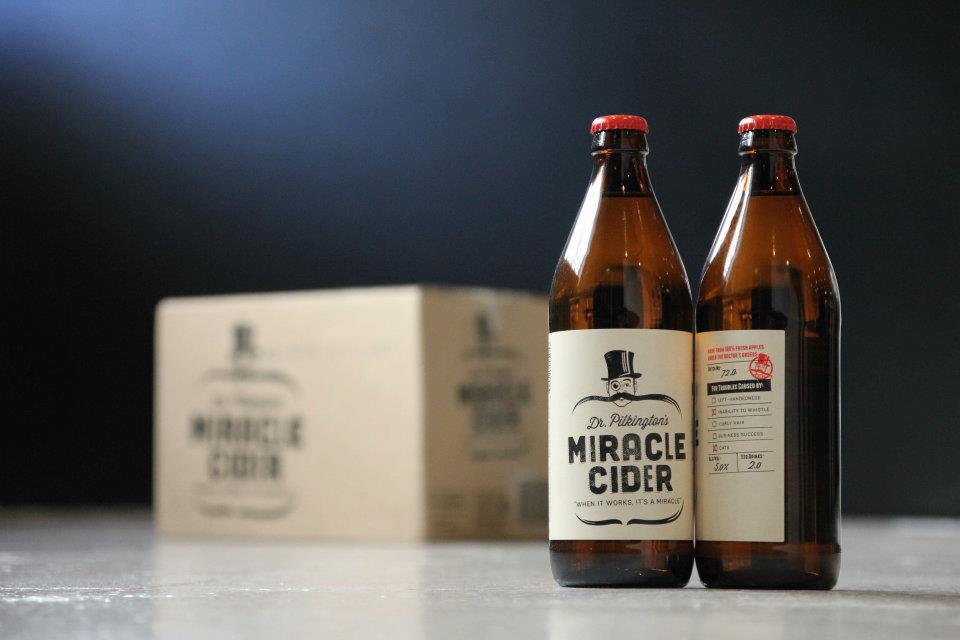 Rumour has it that a well-known Australian craft brewer has started up a craft cider side-project with Woolworths snapping up the results for their Dan Murphy's, BWS and Woolworths Liquor Outlets. With a variety of labels – akin to the Coke campaign to put names on bottles – our source on the inside confides that this is due to there being no end to the variety of ailments that Miracle Cider can cure. Read on to see what it is all about…
"Delicious Apple Cider or MIRACLE TONIC? The former goes without saying; the latter is more open to interpretation. You be the judge…" Dr Pilkington's Apple Cider is new in town… but anything endorsed by a "doctor" has to be good right?
Dr Pilkington's is recommended for whatever ails you as consumption may result in MIRACLE relief of troubles caused by:
Left-handedness
Inability to whistle
Cats
Curly hair
Business success

When it works, it's a miracle!
Made from 100% fresh apples under "doctor's" orders, it is a deliciously dry and refreshing apple tonic with a refined acid balance allowing true apple flavour to shine through. With no plans set in stone for the future of the brand, snap up your cure before it's gone…