WHITE BAY BEER CO OPENS TOMORROW
Sydney's White Bay Beer Co will swing open its doors tomorrow and people can finally get their hands on the new product. The first two beers off the rank will be a European lager and a 4.5% pale ale. The pale ale uses all southern hemisphere ingredients and is described as "very hazy, fruity and refreshing". The name of the brewery comes from the local Rozelle White Bay power station, allowing the brewery to establish a link to the local area without naming themselves after an actual suburb.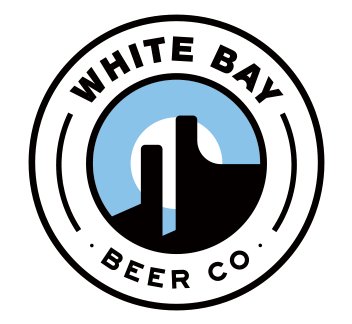 FURPHY FRIDAYS – LIVE AND UNBELIEVABLE
Furphy Refreshing Ale is bringing mates back together for a yarn with the launch of its virtual pub tomorrow night, and you're invited. Furphy Fridays will be open for an hour from 5.30pm AEST every Friday night from 24 April – 29 May. Each Friday, the virtual pub will host up to 1,000 people who will be able to share a beer and a tall tale with some familiar faces around a virtual wooden pub table. The inaugural virtual pub experience will be hosted by actor, author, host and comedian Matt Okine, and Australian cricketer Aaron Finch.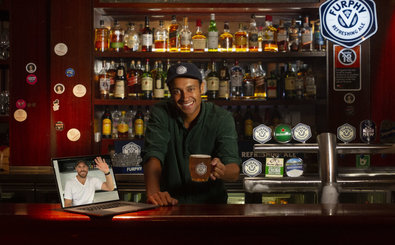 COOPERS – LIVE, LOUD & LOCAL
Entertainment series Live, Loud & Local is being launched by Coopers Brewery, also tomorrow night, to help pubs and their patrons get through the current COVID-19 shutdown. Live, Loud & Local will run for an hour on Friday and Saturday nights offering stuck-at-home customers entertainment from some of Australia's leading comedians, musicians, chefs and MCs as well as spot prizes and giveaways. The campaign will be hosted by Joel Creasey and Myf Warhurst. The opening night will feature celebrity chef Shannon Bennett who will teach audiences how to make pub favourite meals at home.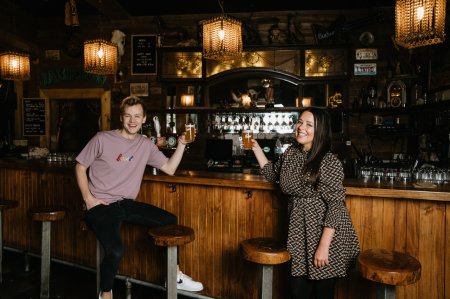 OKTOBERFEST 2020 CANCELLED
The Oktoberfest 2020 in Bavaria, that should have taken place from September 19 to October 4 and attracted about six million visitors from around the world, has been cancelled due to COVID-19. "This is a further blow to the beleaguered beer industry, which is already reeling from the effects of the lockdown," says Kevin Baker, head of beer and cider research at GlobalData. "In many areas, the sector has seen the virtual disappearance of around half of its market, with the closure of all pubs, bars and restaurants." According to GlobalData's COVID-19 Market Impact Model, global beer and cider volumes are expected to decline by around 7% between 2019 and 2023, compared to a previous forecast of 3% growth over the same period.
WOLF OF THE WILLOWS PIVOTS TO HAND SANITISER
Victoria's Wolf of the Willows Brewing has teamed up with Patient Wolf Distilling Co. to produce their own hand sanitiser – to fill the current shortage and to serve their local area. Dave Irwin from Patient Wolf and Scotty McKinnon from Wolf of the Willows are now turning a bad situation into a very good one. The XPA malt beer wash has gained a new lease on life, with kegs arriving on pallets to Patient Wolf to be distilled in their 220L copper German-made still, along with ethanol and a touch of their Melbourne Dry Gin. The result is a locally made hand sanitiser with a malt juniper scent.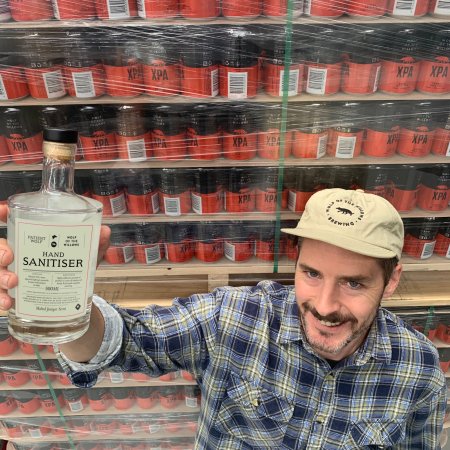 MERRY JANE STRAIN #2 RELEASED
After the successful release of Strain #1 of Doss Blockos 'Merry Jane' Hemp Ale earlier this year, East 9th Brewing have unleashed Strain #2 Pineapple OG. This time round, the West Melbourne-based brewery has enlisted the help of local ASX-listed company Australian Primary Hemp to supply the hemp. It's available in cans to select independent bricks-and-mortar retailers and online at Boozebud.