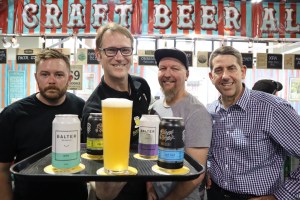 Welcome to Queensland Week, the first of many themed weeks that Beer & Brewer will be hosting over the course of this year.
Each day this week we have been posting a news story from the state of Queensland, and those who are signed up to our e-newsletter are now receiving an extra newsletter on Friday featuring all five stories from the Week.
The Sunshine State was slower than others to get onto the craft brewing bandwagon, but since it got involved it has dived into it headlong, with breweries springing up in Brisbane, Gold Coast, Sunshine Coast, Cairns, Townsville and beyond. It has seen the greatest growth in craft beer consumption and new brewery openings of all states in recent years.
"This year, the Sunshine Coast Brewery celebrates 21 years of hand-crafting outstanding boutique beer, making it the longest running microbrewery in Queensland," says Greg Curran, co-owner of Sunshine Coast Brewery. "Of the almost 90 independent craft breweries across Queensland, there would be over a dozen that now also call the Sunshine Coast home – over half of those having popped up in just the last few years."
At present, there are over 90 independent craft breweries, estimated to be worth around $62 million a year. The state's market share of the sector in Australia has also risen by about 2.8 per cent from 2016 to 2017, when craft beer really started to take off. The craft beer industry also employs over 1,700 people.
"The scene in Queensland is exploding at the moment," says Dan Norris, co-founder of Black Hops, which recently opened its second brewery. "We have eight all grain breweries on the Gold Coast and I think 12 or more on the Sunshine Coast. They are opening up every few weeks in Brisbane, with lots of breweries opening second sites (Newstead, Aether, Green Beacon, etc.) and a lot of new breweries particularly around the inner suburbs of Newstead (and) Kangaroo Point area; it's great to see."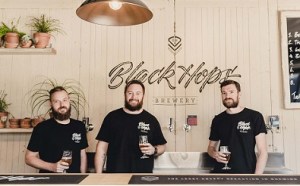 "I think the big mover and shaker over the past 18 months has been the Sunshine Coast, which is home to some spectacular breweries and a seemingly very thirsty population who have embraced the very quick growth in the area," adds Dave Ward, co-founder of Aether Brewing.
This year saw Queensland's Balter Brewery retain its position at the top of the GABS Hottest 100, while Stone & Wood, which brews in both Queensland and New South Wales, took second place once again. With GABS coming to Brisbane for the first time this year, it feels like the craft beer boom has properly arrived in Queensland and is spreading beyond Brisbane into its suburbs and other, smaller towns across the state.
"There's growing interest in suburbia," says Adam Gibb, owner and brewer of White Brick Brewing. "More breweries are opening, but less in city areas. Tourist areas and destinations are seeing the biggest growth."
Government support
The craft beer boom has also been recognised as something to get behind by the state government. In December 2018, the Queensland government launched a strategy to support craft brewing, that will focus on streamlining licensing applications and promoting the sector for tourism purposes.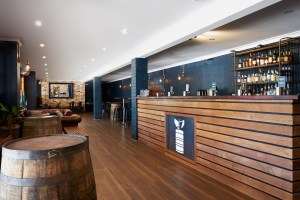 "It's still early days with the craft beer strategy," says David Kitchen, CEO of Ballistic Beer Co. "The government is continuing to work on the various elements of the strategy. Training and a government-supported brew lab are definitely in train. The big one for us though is the pending review of our licences. We need simple, equitable licenses that allows breweries to grow and become an integral part of their communities. That will be a real measure of how serious the government is in supporting an industry that is growing rapidly, providing employment, helping to reduce drink driving and alcohol-fuelled violence and building better communities.
"If the state government really wanted to throw genuine support behind the entire craft beer industry then we need a level playing field," adds Mark Howes, CEO of Newstead Brewing. "We need exemptions from the CDC (as wine has), we need competitive access to Stadiums, we need exemptions from payroll tax (as it has been reported Brewdog allegedly received), and we need genuine excise relief (to the same amount as wine, and I realise this is a federal issue).
"The state government has been very impressive in engaging with local breweries and so I am certainly thankful for that. Hopefully it will be an ongoing and evolving partnership."
The future
So what does the future hold for Queensland breweries? Has the scene reached saturation point yet or is there scope for further openings both in craft beer hubs like Brisbane and also for breaching new territories?
"There has to be a saturation point but where that is, I don't know," says Pete Wheldon, co-founder of Currumbin Valley Brewing. "It would be great to see the ATO's excise lowered to meet wine and to have the ability to sell beer at farmer's markets as that will help our business a lot. We don't have a cellar door so that would be our equivalent. I'd love to see those changes happen in the future. I think there will be more brewpubs, that model seems to work well. I also think there will be some amazing sour programs happening here too. Sour beer is where it is at. Suits the Queensland climate."