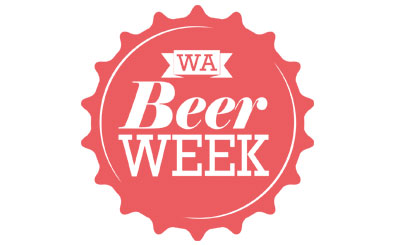 The 14th annual WA Beer Week is in full swing, with the beer-themed festivities running until this Sunday (15 Nov).
Packed full of beer degustations, new beer releases, open brew days and behind the scene tours, WA Beer Week is one not to miss.
With four days left to go, here are our picks for the days ahead:
Thursday, 12 November – Beer Skool Fight Club 2
Witness brewers at the top of their game go head-to-head and trash talk each other to crown a champion beer!
Friday, 13 November – Beer Through The Ages
The second annual 'Beer Through The Ages' will be held at new venue, The Dutch Trading Company.
Guest will enjoy a blind tasting of three beers made by some of the best brewers in Western Australia. Brewers under 30 years old will go up against the 'old timers' over 30+ to see who will reign supreme.
Saturday, 14 November – Nail Brewing: Tap Takeover at Petition Beer Corner
Head to Petition Beer Corner for a tap takeover by Nail Brewing where some exciting beers will make an appearance. Hear from one of the most awarded brewers in Australia, John Stallwood of Nail Brewing.
Sunday, 15 November – Barefoot Bowls and Beers
Relax and enjoy a game of Barefoot Bowls while you chow down on some deliciously matched picnic food by Beersine and Me & Mabel with some great Australian craft beers.