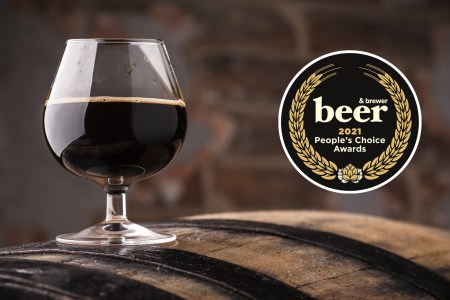 Voting has begun in the annual Beer & Brewer Awards and again you are being given the chance to have your say in three People's Choice categories.
Head to our website on both desktop and mobile where you can vote in the categories of: Best Beer Name of the Year; Best New Release Beer of the Year; and Best Beer Packaging of the Year.
Entries close on Wednesday 7 October 2020.
The People's Choice Awards will sit alongside our other awards that are judged by an expert panel, including: Lifetime Achievement Award; Brewer of the Year; Best Brewery Experience; Best New Brewery; and many more.
Last year, Hang Loose Juice from Capital Brewing Co won Best Beer Name, Wayward Brewing took out the award for Best Beer Packaging for their revamped core range designs, and Boatrocker Ramjet 2019 was named Best New Beer.
There's no strict criteria, other than the beer you vote for needs to have been produced in Australia or New Zealand this year and there is just one vote per person in each category.
On our website, you'll see the voting form in an orange box on the right hand side of the screen when viewing on a desktop, or if you're browsing on a smartphone, scroll to the bottom of the page.
The winners will be announced in the Summer issue of Beer & Brewer which will be out in early December and interviews with the winners will appear online shortly afterwards.
Contact Beer & Brewer by clicking here to share your news and views.