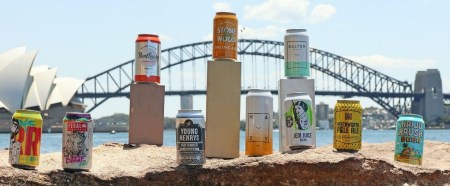 In a year when Australian craft breweries have raised the bar with new beer releases the GABS Hottest 100 Aussie Craft Beers for 2020 will be arguably the most hotly contested yet.
Voting is now open to the public and people have until January 15 to cast their vote for their top five beer choices for the year. On January 23 the results will be counted down from 100 to the number one most popular beer of 2020.
In addition to the Hottest 100 Aussie Craft Beers, GABS will also release the Hottest New Beers (released for the first time in 2020), Hottest Indie Beers (released by independent breweries) and Hottest Next Beers (beers that placed from 101-200).
Those that vote will go in the draw to win tickets for themselves and 10 mates to their nearest GABS Craft Beer & Cider Festival in 2021.
Vote for the GABS Hottest 100 Aussie Craft Beers for 2020 here
The GABS Hottest 100 is the country's, and possibly the world's, biggest people's choice craft beer poll, running annually in Australia and New Zealand. Breweries get to nominate any beers they had available commercially during that calendar year which people can then vote on their favourites.
In last year's results, where a record 177,000 votes were cast by 35,500 people, Stone & Wood's Pacific Ale reclaimed top spot after wins in 2011, 2015 and 2016. In claiming the title, Pacific Ale nudged Balter XPA into number two spot, after it had topped the podium for the previous two years. Balter, which was sold to CUB in December 2019, had eight beers recorded on the list, the most of any brewery in the past 10 years, with two of those in the Top 10 and its Hazy IPA the highest ranking newcomer.
The 2019 Hottest 100 results were also notable for the fact all the beers in the top 10 were available in cans, 79 per cent of the listed beers were made by independently owned breweries, down from 88 per cent the previous year (reflecting the sale of Balter and Green Beacon to CUB and Asahi respectively), and three quarters of the Top 100 were Pale Ales and IPAs.