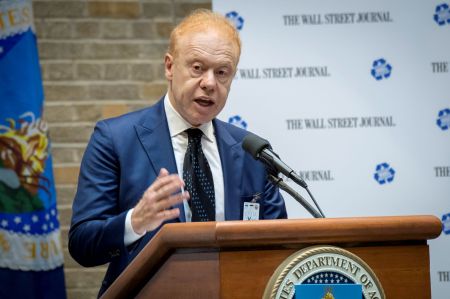 Recycling and packaging heavyweight Visy has today announced a deal with the world's biggest glass bottle maker Owens-Illinois Glass (O-I) to buy its Australian and New Zealand operations for almost $1 billion.
The two companies already have a significant foothold in the Australasian beer industry, with Visy packaging and O-I glass bottles used by many breweries, brands and distributors.
Australia's richest man, Visy executive chairman Anthony Pratt (pictured), said today he had entered into a definitive agreement to acquire the Australian and New Zealand glass manufacturing business of O-I for $947 million. Visy said the deal, which is expected to be completed by the end of July, is one of the biggest manufacturing acquisitions by an Australian owned business in Australian business history.
"Manufacturing has never been more important to Australia's future," Pratt said.
Visy – which is owned by Pratt and his two sisters Heloise Waislitz and Fiona Geminder – is already one of the world's largest privately owned recycling and packaging companies.
Following the acquisition of O-I, Visy said it would employ 7200 people in well paying manufacturing jobs.
"Importantly, we will bring Visy's sustainability culture to O-I, aiming to increase recycled content of glass bottles from one third, to two thirds," Pratt said.
O-I is the largest manufacturer of glass bottles and containers in Australia and New Zealand with factories in Sydney, Melbourne, Brisbane, Adelaide and Auckland. Headquartered in Melbourne, the business generated sales of approximately $754 million in 2019.
"O-I's ANZ business is known for providing the highest quality glass containers that enhance its customers' brands. Following a robust sales process, we believe Visy is the best fit for our ANZ business, our customers and our employees. Visy is a well-established leader in providing high quality, innovative and closed loop packaging solutions that has operated in Australia for more than 70 years," said O-I CEO Andres Lopez.
"O-I will continue to develop its leading market positions across Europe and the Americas as well as the company's interests in Asia."
O-I and Visy have agreed that the sale of the O-I ANZ business unit will be completed in two separate transactions. O-I has entered into a sale-leaseback agreement with Charter Hall for certain properties valued at approximately $214 million as well as an agreement to sell the O-I ANZ business to Visy for approximately $733 million. The proceeds on disposal are expected to exceed the net carrying amount of the relevant assets and liabilities. The sale to Visy is subject to customary closing conditions. Both transactions have already received the proper regulatory approvals.
Contact Beer & Brewer by clicking here to share your news and views.