Driven by a desire to make their product more accessible to the local market, the owners of Prickly Moses decided to open a craft beer pub in the picturesque seaside town of Apollo Bay, Victoria.
Just over a year since Prickly Moses took ownership, the Great Ocean Road Brewhouse, a red-brick pub established in 1887, has come back to life.
"We wanted to create a regional pub where craft beer is celebrated," said Andrew Noseda, one of the Brewhouse owners.
"We not only want to showcase our own Prickly Moses beers and make them more accessible to people living in our community, we also want to bring people on the journey of craft beer."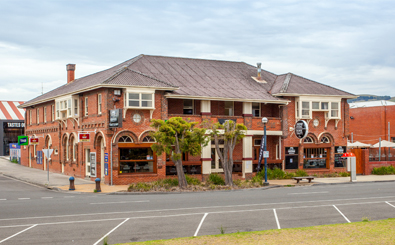 The Brewhouse runs 32 taps, with 17 different varieties of beer and cider on pour at any one time, including the seasonal and specialty Prickly Moses range. Together with an assortment of bottled product, there are more than 100 different craft and international beers available.
"We want to educate people about beer and provide them with a huge choice," said Noseda. "We're soon to publish a beer menu, which will help people navigate the range by style and by region."
Adjoining the Brewhouse is the recently opened Tastes of the Region. Here, people can enjoy wine and beer tastings while browsing through a huge array of craft beer and regional wines that can be taken home to enjoy. Tastes of the Region also features local produce like cheese, preserves, chocolate, spices and more.
"The community of Apollo Bay has embraced not only the Brewhouse, but also the arrival of an enormous variety of craft beer in our small town," said Noseda.
"Travellers have also been quick to engage with the range on offer, enjoying not only the local drops but also beer from around Australia and the globe".