How's this for a
staff bonding day? The staff at The Little Guy in Glebe headed out for
their own brew day at Riverside in Parramatta… and to have a few
tasters of course!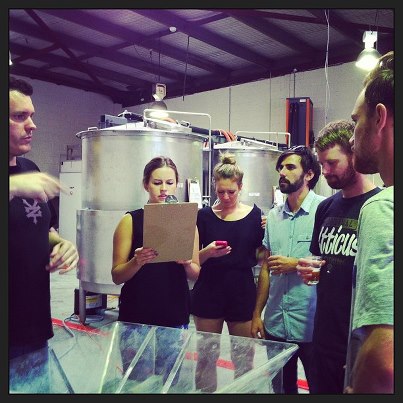 According to Anna the team were brewing an as yet to be named Golden Ale that will be going on tap at the bar in good time…
EDIT: The beer has been tapped and will be exclusively available at the Glebe bar.

"The Little Guy's Golden Child" is reportedly a damn fine "crisp but rich little fella" brewed with Ale, Vienna and Crystal Malts and finished off with an
Amarillo hop kick.
The team would love everyone to drop by for a taste, but bear in mind they've only got three
kegs.