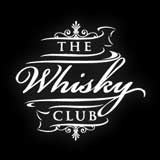 Lovers of good whisky will no doubt be very pleased to learn that The Whisky Club has finally launched, and can be found at thewhiskyclub.com.au – and to celebrate the launch, the club is giving away a $3750 bottle of Sullivan's Cove French Oak Cask HH509 – the very batch that was awarded a record-setting 96.5 / 100 in Jim Murray's Whisky Bible in 2012.
The brainchild of one of Tasmania's most enthusiastic whisky fans, Bert Cason, the club is designed to help whisky lovers to broaden their palates, regardless of where they are up to on their journey through the whisky world. Each month, the club will email its member-base, providing a panoply of information about that month's featured whisky.
Best of all, membership to the club is completely free, and there's no compulsion to buy anything each month. If the featured whisky doesn't sound like your kind of dram, users can opt-out of receiving that month's drop, at no cost.
The competition to win the bottle of Sullivan's Cove French Oak Cask HH509 is only open to the first 500 members, and places are filling up pretty quickly.
For more information, head along to the website at thewhiskyclub.com.au.