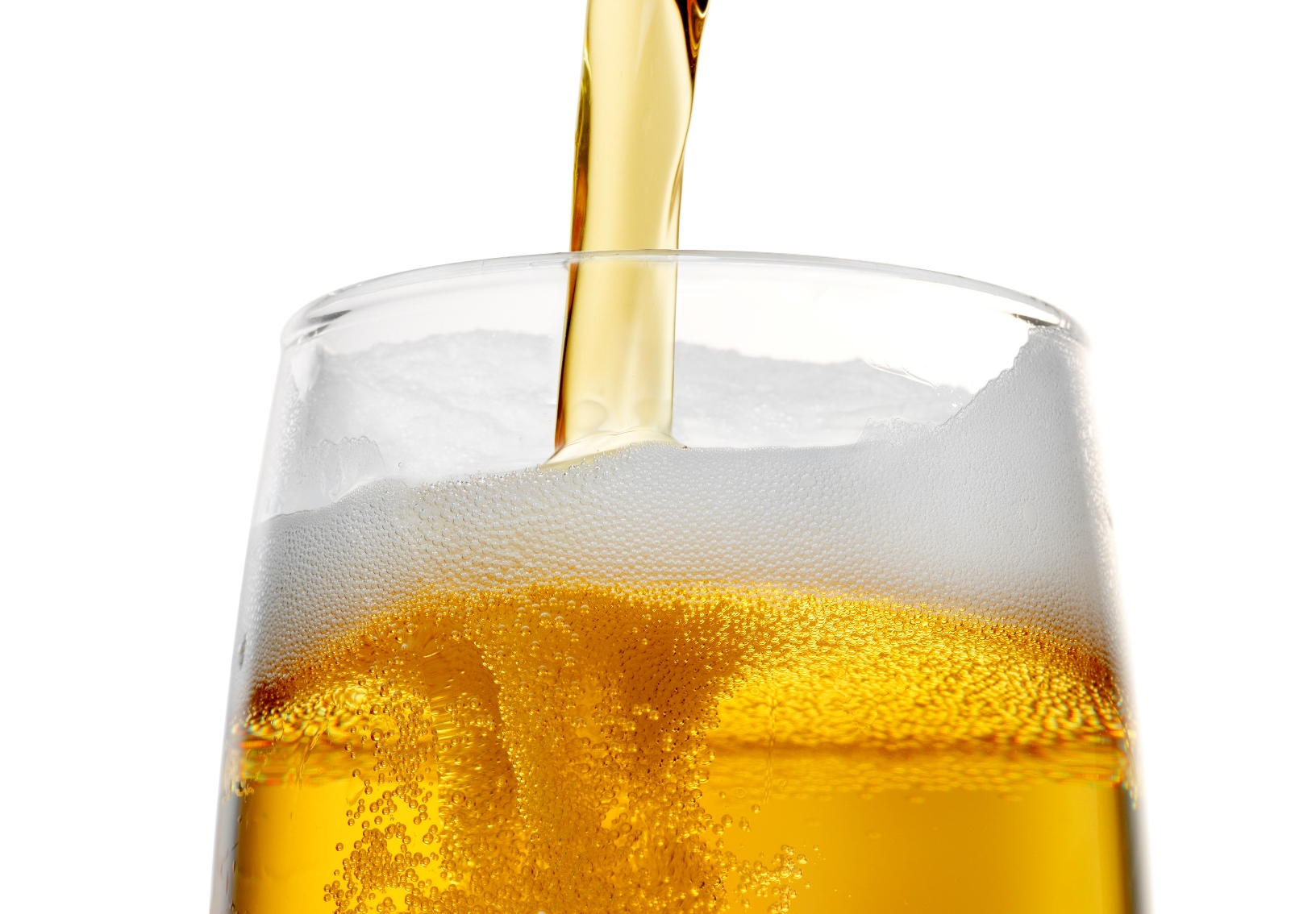 In the Spring edition of Beer & Brewer, Jono Outred looks at how the notoriously "ordinary" beer of the craft world is garnering greater distinction thanks to its challenging nature in the brewhouse and its refined character.
Lager is without a doubt the most brewed, consumed and prolific beer style on the planet. But utter it in the same sentence as "craft" and you might find yourself on the receiving end of a few curious looks. Once shunned and oft considered boring by craft drinkers, the style is experiencing a swift renaissance, rising from the mainstream macro ashes and being rightfully lauded for its technical challenge and adaptable character.
Today, craft-driven consumers are finding appreciation for lagers that are full-flavoured and showcase process and ingredients, while inadvertently being a marker for a brewer's technical prowess.
Does the rise of "boring old lager" signify that craft beer has come full circle? Global preference for lager among most beer consumers is a potential cause for the influx of marketable and approachable bottom-fermented beers. With craft beer's growing presence and market share, it was only a matter of time before the two worlds collided.
Importantly, the modern brewer can find a happy medium between piquing the interest of a broader crowd (and moving more units), while sticking to the ethos and expectations that resonate with a progressive, and sometimes turbulent craft beer industry.
In the constantly evolving era of beer, lagers are cutting through the saturated, sub-style-dominated tap line ups and offering consumers a new perspective on an old favourite.
REIGNING SUPREME
The history of lager is long and celebrated. Some sources can trace its origins back to medieval times while others have even claimed to have identified the parent yeast to Saccharomyces pastorianus, the strain that famously bottom ferments lagers, making them distinct compared to other styles. A tumultuous period around the mid-to-late 1800s, however, is when lagers really started their steady rise to dominance as the most widely consumed beer on the planet.
Coming from the German word "lagern" meaning "to store", lagers were traditionally made and stored in caves and underground cellars in barrels. Breweries often ran fire or rudimentary steam-powered kettles to boil their wort while ice blocks or cool cave walls provided cooling for fermentation. Wood-fired malts were common at the time, resulting in beers most modern drinkers would not recognise as lagers – cloudy, smoky and amber-to-dark in colour. Sourness due to spoilage was an unfortunate but common feature.
Seasonality, war, politics and transport were all factors that influenced the style (and quality). But thanks to demand, tradition, quality, and the ancient Reinheitsgebot (the Bavarian Purity Law of 1516), lagers evolved steadily into the beers we more commonly recognise today.
Through this evolution, lager went through a rapid industrialisation process. Malting became easier, and lighter coloured malt, that lacked smoke flavours, became achievable as artificial refrigeration allowed brewers to control their fermentations with more precision. Advances in engineering, chemistry and microbiology advanced the lager industry. By 1860, Louis Pasteur accurately observed and described the process of fermentation and in 1883 Emil Christian Hansen built upon this knowledge, isolating a single pure strain of S.carlsbergenisis (now recognised as S.pastorianus). In doing so, large scale lager brewing became easily repeatable and predictable. This changed the course of beer production forever.
Before long, lager grew to be the most brewed style across Europe and eventually the US, Australasia, Asia, South America and finally, in 1989, surpassed English Ales as the most widely consumed beer in the UK. Thanks to newly emigrated German-American brewers, the popularity of lager grew throughout North America. Over time, the introduction of corn and US 6-row malt saw the steady rise in a new style of lager – the American Light Lager, which arguably laid the foundations of what is now the most consumed and recognisable interpretation of the style to date.
Even though lagers had become the world's most consumed beer, some drinkers and brewers envisioned that beer could taste better by being boosted with more hops, more malts and yeast-driven characters. Several brewers started to develop what they believed to be the fuller-flavoured beer they pined for – like IPAs and Pale Ales – with better quality ingredients and more creative control. In the 1970s, a new category of beer was born that inadvertently excluded the humble lager.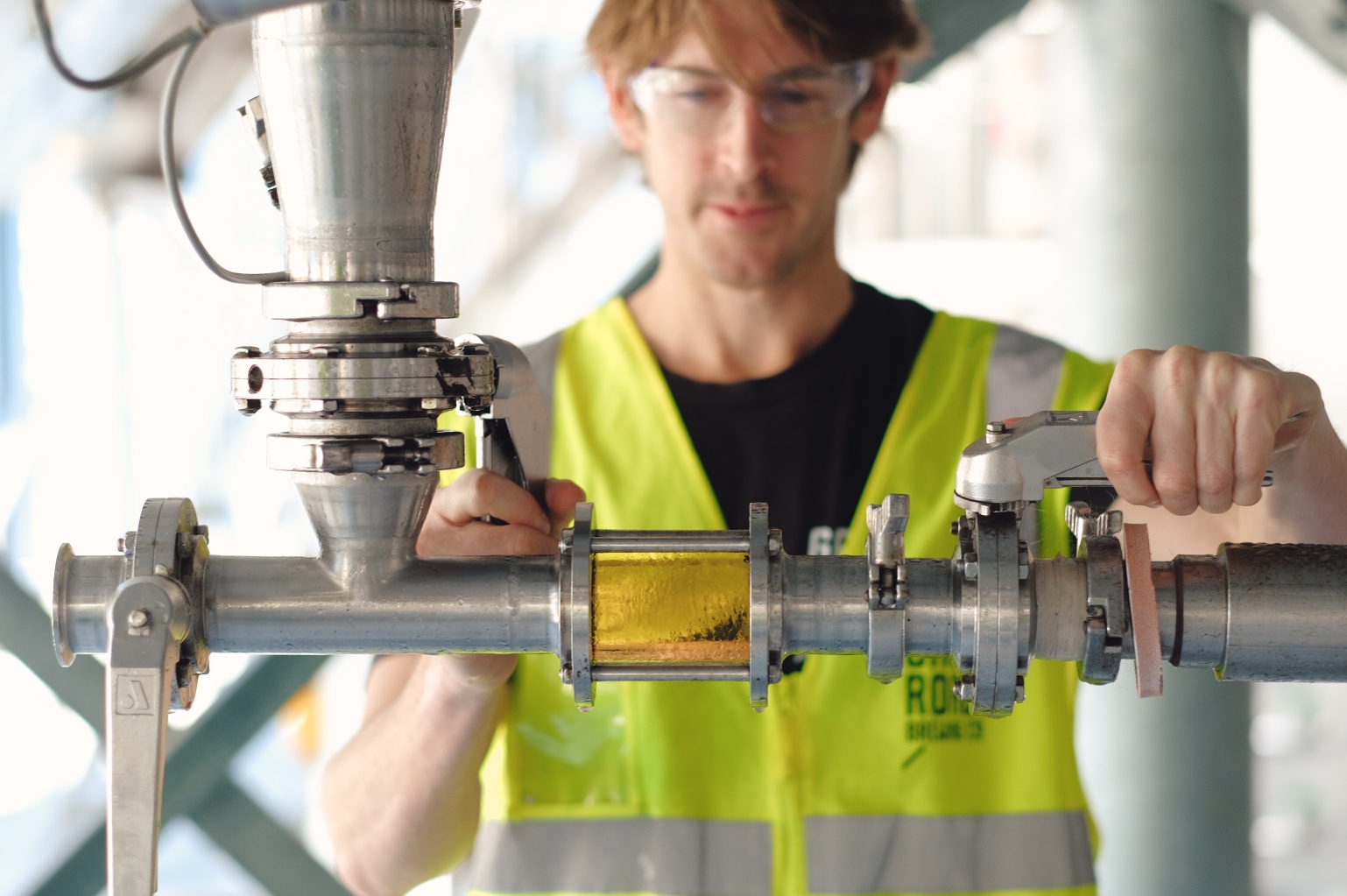 There are only so many palate wrecking IPAs you can drink before it's time to reach for a trusty lager!" Gage Roads head brewer Ross Brown
OH, THE IRONY
It has taken some time for craft to let lagers back in, so to speak, but they've slowly regained visibility. They are now, somewhat ironically, poised to become one of the industry's more popular styles. Of course, lager has been in craft beer forever (Boston Beer Company's Samuel Adams lager was first brewed in 1984), but the microbrewery/craft industry developed beers as the antithesis to lager's reputation for being "boring" and "lacking flavour". Lagers were also a more arduous, precise brewing process and were difficult to perfect, resulting in many brewers being happy to leave them alone.
But, the challenge that brewers face in the brewhouse may be one of the reasons a new appreciation for lager is developing among craft brewers and drinkers, who are accepting that there is plenty of room for innovation and creativity.
"Extended maturation time can be a significant business challenge when producing lagers as it has an impact on the bottom-line," Brick Lane's brewing manager Kade Wilson said. "It's a trade-off, but the benefits for the flavour and presentation of the beer are clear. It's the perfect style to appreciate the quality of the raw materials and the integrity of the brewing process. A lager can be so many things, from dark and rich to light and subtle, it's such a wide ranging style but it always puts flavour and drinkability at the fore."
It's no secret that lagers can be technically harder to brew than other styles. Their "pure" nature means there usually isn't anywhere to hide faults like yeast stress or over-bittering. Even darker styles rely on correct water chemistry and profiles to hit true-to-style flavour.
Of course, the biggest challenge brewers face with lagers is the lagering itself. Some styles require 12 or more weeks of lagering, allowing the beer to ferment slowly, limiting yeast-driven characters and allowing the beer to eventually develop its famed clarity.
Lion's master brewer Chuck Hahn (pictured) explains: "The lager yeast ferments slower and at a lower temperature, for a longer time producing finer, more delicate, generally more refreshing flavour characteristics. Because of these lighter flavours in the lagers, it is more challenging to produce a good lager without any off flavours. With ales, one can easily mask some of these off flavours".
In modern breweries these lagering times can be reduced thanks to filtration, pressurised fermenters and increased control over brewhouse and fermentation processes. Modern brewers need to dial in recipes, water chemistry and the specifics of their systems, as well as understand when and how much to filter to continue to produce exceptional lager.
GAUGING EMOTIONS
With all of these challenges in mind, as well as a persistent reputation for being boring, why has craft beer decided to piggyback on the success of ordinary lager when dessert stouts, haze bombs and fruited sours are filling fridges and tap lists? Ross Brown, head brewer at Gage Roads, believes lager is just too good of a fit for Australian drinkers – and craft is no exception.
"The vast majority of brewpubs have a lager on tap and chances are it will be their biggest seller," Ross mused. "There will always be a place for lager in Australia – it's the perfect beer for the climate.
"It's something familiar to a broad range of consumers and hopefully that entices them to broaden their experiences within craft beer. Regardless, there are only so many palate-wrecking IPAs you can drink before it's time to reach for a trusty lager!"
Ross' sentiments seem to be one that is being felt by many – with plenty of social commentary among drinkers that the overwhelming range and excessive flavours might be fatiguing palates, and bank accounts. The simplicity of lager is its biggest drawcard and the prospect of an affordable six pack in the craft segment might be tempting more drinkers to reach for something a little lighter.
Kade suggests the happy medium, that is lager made by craft brewers, could be its biggest asset, and its designation as a lager doesn't necessarily mean it has to fall in the "old" and "boring" categories.
"A creative brewer will find a way to evolve the style, whether that be a novel twist of a traditional lager or a fusion with a complementary style. Personally, I hope to see Pilsners and hop-forward lagers continue to cross over into the mainstream as they are perfectly suited to the Australian climate."
LOW ABV, HIGH QUALITY
In a world saturated with high ABV beers, it isn't surprising that a low and no alcohol beer segment is developing a following, perhaps reinforced by the fact that most adults have some level of consideration around health and healthier alternatives. The want for something that resembles beer is a key factor for many and trends suggest that many drinkers are seeking out light, uncomplicated beers so utilising lager for these low ABV beers makes plenty of sense.
UpFlow Brewing has found their place in the low ABV market, producing a range that includes a Stout, an IPA, a Pale Ale and the Ultra Pale Lager (the latter two being boosted with minerals to double as a hypotonic, hydrating post sport drink). Most importantly, what's in the can is still beer, and very good beer at that. The Ultra Pale Lager, at just 74 calories per tin, is bolstered with malt sweetness, noble hop aromatics and a textbook crispness.
Though it might appear to be voodoo magic stripping the booze from a delicious malt and hop-based beverage, it's actually quite simple. Though a few methods do exist, including reverse osmosis filtration, heat treating and distillation, the team at UpFlow do not actually brew their beer any differently to their conventional counterparts. Recipe formulation and tweaking key components within the brewing process, like mash temperature, yeast selection and water chemistry, yield a beer that lands at a remarkably low 0.5% ABV with the best parts still intact.
While alcohol levels in some beers might be trending in the downward direction, the case for having some low alcohol beer in your fridge is certainly starting to rise.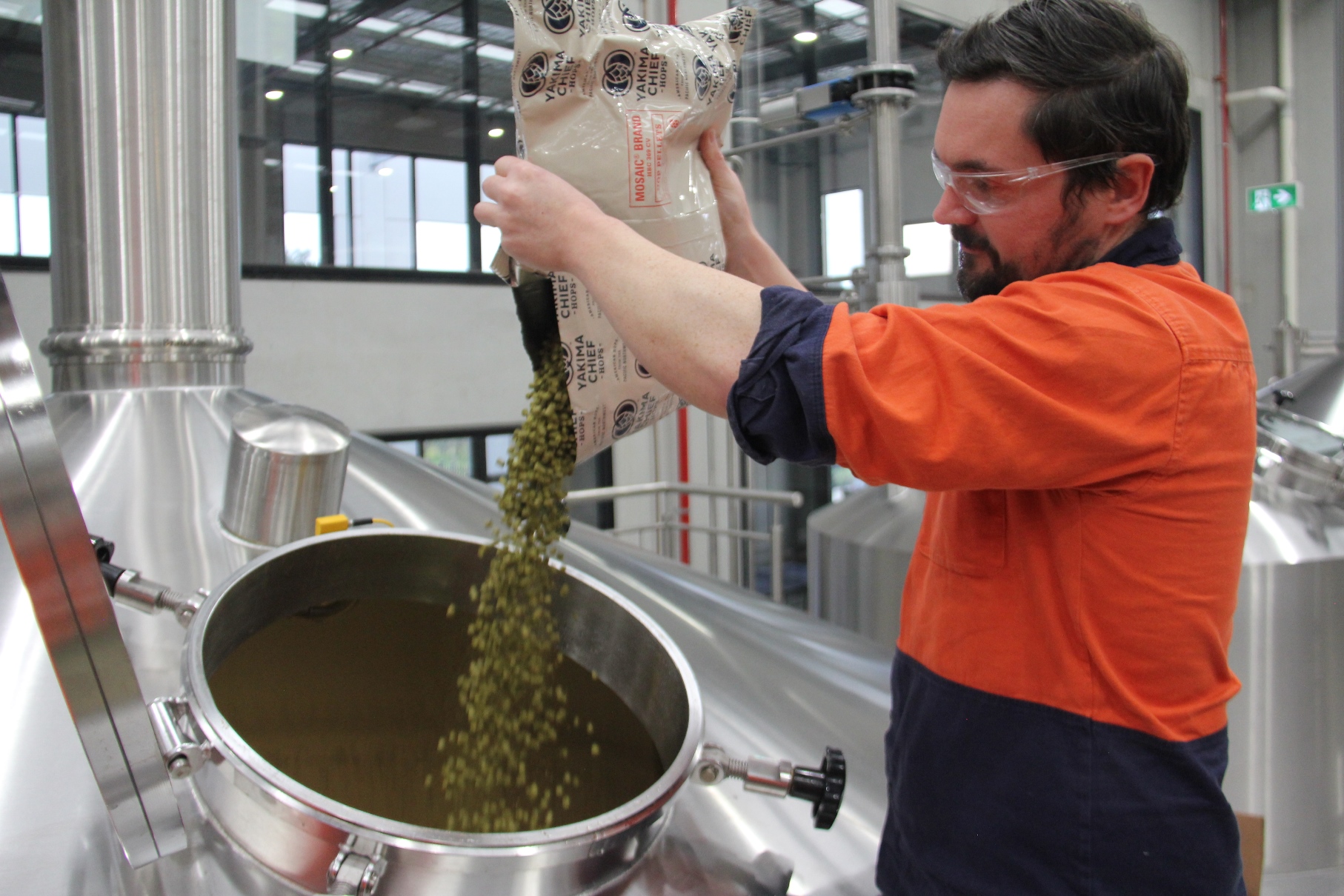 (Lager's) a touchpoint for all brewers to reference when opening up the conversation with someone new to the craft beer segment," Brick Lane brewing manager Kade Wilson
SO WHERE TO FROM HERE?
Is lager's re-emergence, like many styles before, a flash in the pan? It can be hard to predict in the turbid craft brewing trade. A key consideration for many brewers seems to be process and marketing – both cost prohibitive and time consuming pieces of the puzzle. On one hand, competing with mass produced macro lager might seem like a futile effort, but on the other, there's a little piece of the pie to be had. For many it's worth the effort and, if anything, a long overdue progression for the industry.
"I think we often forget in our craft beer bubble that lagers are still by far the most popular beer style around the world," Ross added. "In terms of craft beer, I think there has been a growing appreciation for what it takes to make a great lager. It comes from better education of consumers as well as a general improvement in the standard of lagers brewed on a smaller scale."
Kade believes the style could even double as a tool for brewers, expanding the craft segment to new drinkers and satisfying a wider scope of drinking preference.
"Lager is just beer to most people outside of craft – it's a touchpoint for all brewers to reference when opening up the conversation with someone new to the craft beer segment."
A new found admiration for lager among craft brewers and drinkers might feel like a bandwagon moment. Or worse, a jump the shark finale – destined to hit a peak and slowly rescind back to a more predictable place of haze, smoothie sours and donut-dosed lactose stouts. But with a little digging it seems more likely that the young, progressive and sometimes mercurial craft beer industry is merely developing and diversifying.
Bridging the gap, between macro lager and the obscure hype beer culture of today, could be a sign of many things – not least a natural evolution for craft brewers with a keen interest in brewing quality beer that is timeless and valued for its technical nature. With modern technology and practices, paired with a demand for lighter, cleaner styles of beer, plus the motivation from craft brewers to create beer with distinction, lager could have a very bright future in the craft beer sector.
To read more features like this, subscribe to Beer & Brewer. In our Summer 2021/22 edition out on December 1 we'll be looking at, among other things, brewing beer with real fruit, how sours and other styles have evolved our Summertime drinking habits, where the no and low alcohol craft category is at after a year and more of tangible growth while we will also celebrate the year that was in the industry with our annual awards, where we acknowledge lifetime achievement, best brewer, best new brewery, best brewery experience, best homebrew shop, best bottleshop and best online retailer.