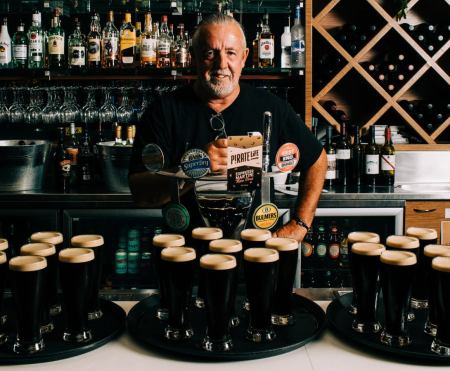 Support from Pirate Life Brewing is helping the Adelaide Food Fringe festival to forge ahead in 2021 which includes an initiative to bring people back to their local pubs.
After cancelling the inaugural program in April last year due to COVID-19 restrictions, the festival's comeback has been made possible thanks to the continued support of the likes of Pirate Life, City of Adelaide and new major partner Never Never Distilling Co.
The Adelaide Food Fringe will take place across nine days from Friday 7 May to Sunday 16 May and will showcase South Australia's diverse food and beverage businesses, venues, clubs, producers, multi-cultural communities and cultural institutions.
To further seize on the fesitval's initiatives and to aide a post-COVID bounce back for pub owners, the organisers and Pirate Life are teaming up and dedicating a week of the event to the joys of the local through the International Pub Week.
Pubs in the state can register and curate their own International Pub Week events between Sunday 9 May and Sunday 16 May which will in turn be promoted in the festival program. It's hoped a myriad of events will help shine a spotlight on the pubs, publicans, patrons and people behind some of South Australia's great locals.
Pirate Life founder Michael 'MC' Cameron told Beer & Brewer he'd like to see it on a national scale due to the impact COVID-19 has had on the entire Australian hospitality industry.
"But considering we're still in the time of COVID let's have a crack at South Australia first," MC said.
"Bringing people back to the iconic Australian pub is something that is really important after all we've been through – not only for everyone in the beer industry but also the pub owners because this last year has been pretty tough.
"Anything we can do to help encourage consumers to get back into the good old Aussie pub is something we're really pleased to get on board with."
Despite the ongoing effects of COVID on the South Australian economy MC said there were "plenty of green shoots" starting to appear within the state's hospitality industry.
"There's certainly a spark of enthusiasm that people are beginning to spend money again and I feel there's some energy in the trade moving into 2021.
"International Pub Week can help continue that by saying 'hey, pubs are still here, they're still trading, they're amazing community venues to visit'.
"If we can help continue to light that spark of energy for pubs it can only be a good thing."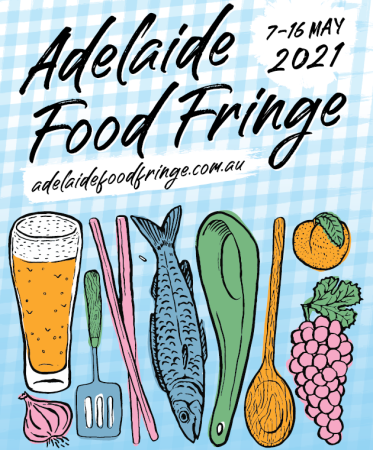 MC said it had been "a real pity" that Food Fringe couldn't go ahead as planned last year.
"(Festival director Vic Pisani's) passion for Adelaide and all things South Australian food and beverage is second to none and it's just fantastic, fingers crossed, that this entire event can finally see the light of day."
Mr Pisani said the festival concept was created to make food and beverage businesses, producers, venues, clubs and cultural communities the stars of their own state-wide food festival that they also effectively curate.
"As a festival, 100 per cent of our line-up is curated by the businesses, clubs and individuals bringing their events to our program. Because I don't curate any of the program I'm just as excited as anyone to see what the lineup will be."
The Adelaide Food Fringe donates 10 per cent of all net registration fees collected to charity partner Foodbank. However, because of COVID and the impact it had on the wider community, the festival decided to donate 100 per cent of its 2020 net registration fees to help with the extra demand for Foodbank's service. The donation resulted in 1080 meals provided to South Australians and in 2021, the festival has a target to provide funding for 5000 meals through registrations and any event pledging a percentage of their event's profits to Foodbank.
For more information, or to register your own International Pub Week event, head to the festival's website here.