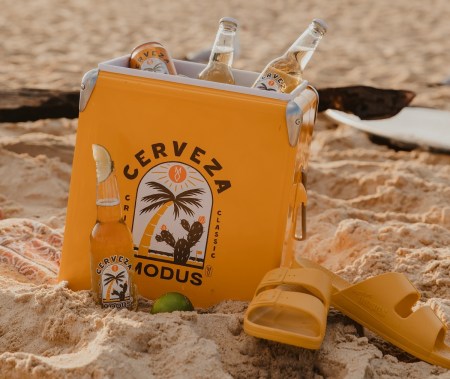 Leading independent Aussie-owned brewery Modus Brewing have launched the extension of their Mexican-styled range, with the addition of bottled Cerveza Mexican Lager and Australia's first spiked Tepache.
Aussies love a good Mexican beer. However, what many don't realise about their favourite Mexican go-to's, is that they are one of the beverage industry's biggest carbon footprint drivers, with imported Mexican brands guilty of emitting almost 2kg of incremental CO2 per case by the time they reach Australian shores (see the calculation below). That's the weight of a six-pack for every case purchased.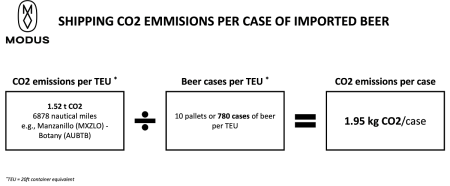 Given Australia's famous beach lifestyle and access to incredible ingredients that come sourced directly from local farmers, this has inspired a new wave of homegrown 'Mexican-styled' brewing across the country, with Modus launching the 'Cerveza category' in 2020 with the introduction of their Modus Cerveza.
Inspired by Coastal Mexico, but brewed on this side of the Pacific, Modus Cerveza has quickly become a budding favourite amongst easy-drinking beer lovers, and now will be available in glass bottles nationally. Aussies can now access the flavours and experience of a Mexican beer, however made on their own home turf with the opportunity to support local producers through the non-profit organisation, Rural Aid. By switching to a Modus Cerveza, it will also help consumers reduce the carbon footprint created by imports of other Mexican lagers like Corona and Sol.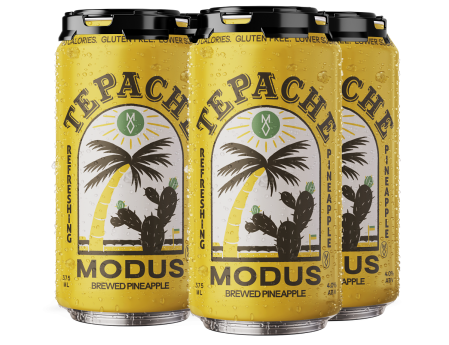 Another Modus Mexican beverage is an Australian first: Modus Tepache (pronounced te-par-shey) – a spiked, pineapple-infused drink inspired by traditional Mexican streetside recipes – is taking Australia by storm.
A favourite across Central and Northern America, Tepache is a fermented beverage slightly milder than Kombucha, that combines pineapple and cinnamon to create a crisp, refreshing and wholly new style of alcoholic beverage. With sustainability in mind, all ingredients used in Modus Tepache are 100% natural and sourced directly from Aussie farmers; with all elements of the pineapple used in the production of this zesty little number.
Modus is excited to continue to build the Cerveza category in Australia, placing regional farmers at the very core of production and development. Modus has therefore entered into a partnership with Rural Aid whereby $1 of every case of Modus Cerveza sold will go towards assisting and providing vital support to families in the heart of rural Australia. Modus hopes more Aussies can make the switch, reduce their CO2 footprint and help them reach even more farmers across Australia.
Modus Cerveza is available in Coles Liquor stores nationwide and Modus Tepache is available in BWS and Dan Murphy's stores.
This is a sponsored content piece. To find out more talk to the Beer & Brewer sales manager.