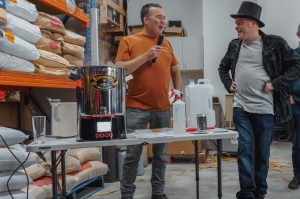 Looking to get into homebrewing or to update your existing kit? Want to see what fresh ingredients are available? Then check out this list of some of the latest releases in the wonderful world of homebrewing.
Braumeister 20L Plus: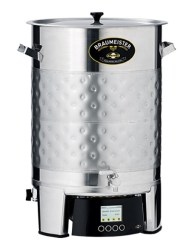 The Braumeister 20L Plus is an automated brewing system, made of stainless steel. It has a brewing quantity of 20 litres of finished beer, which can be made from approximately 23 litres of wort. The Braumeister 20L Plus has a maximum malt quantity of 6kg. It features a patented malt pipe system from bottom to top against the gravity for an effective and gentle wash out of the malt.
A five-step, fully automated control system makes brewing a breeze and ideal for the brewer with space and time limitations. Additional features include a weld-on double jacket for cooling, Gardena Cold water connections on the back and an additional outlet tap ¾" on tank bottom.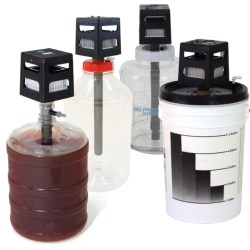 Brewjacket:
The BrewJacket Immersion Pro is an all-in-one fermentation control system available for 10-30 litre vessels. It can heat or cool your fermenting beer, wine, or mead by 20°C above or below your ambient temperature, and maintain the set temperature to 0.3°C, a level of control only found in commercial breweries, wineries, and meaderies. There are no pumps, no glycol and no coolers of ice water. The thick jacket gives fermenters an insulation factor comparable to a refrigerator and also blocks light.
Tilt:

Designed for home brewing, the Tilt hydrometer lets you instantly read your brew's specific gravity and temperature on your compatible Apple iPhone/iPad or Android smartphone/tablet or Tilt Pi. Most Bluetooth 4.0+ devices will work with the Tilt. You can then optionally save the data automatically to the cloud using our Google Sheets template or other third party cloud platforms.
Grain and Grape Fresh Wort Kits: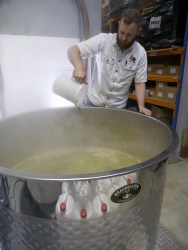 Grain and Grape Fresh Wort kits are made in-house on a Speidel 500L Braumeister Brewery. They are all-grain and brewed true to style. They are especially suited to time poor brewers or those who simply want an excellent beer with a minimum of effort. Usually around 20 varieties are available at any time including seasonals.
LaMotte Pacific BrewLab Test Kits: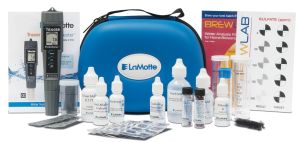 The BrewLab Test Kit is used to measure the quality of the water used to brew beer. The kit is manufactured by LaMotte in the USA.  While it is not a new product, it has always been expensive to import (it contains hazardous chemicals that are very expensive to ship) and therefore too expensive for the Australian market.  However, in recent months LaMotte Pacific has begun to manufacture the reagents (chemicals) for the test kits locally in Australia which means the cost of the kits has dropped and the company can now supply to the Australian market.