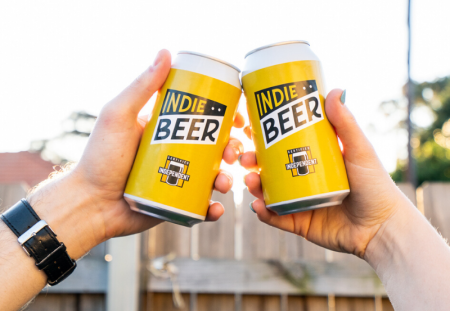 With two valued staff members moving on to a new phase of their careers the Independent Brewers Association (IBA) is now taking applications for two positions – Head of Business & Industry Development and Member Services Coordinator
The IBA works with members, industry and government stakeholders to further the strategic and operational needs of the independent brewing sector by providing high quality industry development programs and projects, events, research, education and training, advocacy and through long term planning.
In response to the growth of their sector, and the expanded role of the IBA, they're looking for high performers who enjoy working in a dynamic and collaborative team that is passionate about the industry.
The roles
Head of Industry Development (Full Time)
You'll be known for your initiative, innovation, professionalism, sound judgement and results focus. This role requires a strategic thinker, responsible for planning, leading partnerships, and development of the industry.
Growing and nurturing relationships across the IBA's broad range of stakeholder groups will be key to your success. You'll liaise with Association members, industry experts, corporate partners, event venues and key government contacts. Establishing an annual plan for learning and development activities will ensure you achieve targets and objectives.
As an integral part of a results-focused team, you'll be responsible for:
Sponsorship and business to business partnerships
Creation of business development plans and frameworks that contribute to the organisation's long-term strategic objectives
Devising strategies, events and activities to promote and educate members
Identifying opportunities for greater industry collaboration and partnership, to ensure strong member engagement and involvement
Undertaking research, monitoring and reporting industry intelligence
Supporting Project Groups, State Chapter Leads, the CEO and the Board to deliver the Association's goals and objectives
Oversight of the customer and information management systems (CRM), online tools and programs
Supervision of the Member Services Coordinator
Contributing to marketing and communications activities
Management of trade components of IBA events and activities
Budget management and reporting
Member Services Coordinator (Permanent Part Time @ 3 days per week with the option for additional hours during peak periods)
With a can-do attitude and a willingness to get amongst the action you'll enjoy being part of a dynamic team that works together to make the magic happen. This role is integral to the success of a close team of incredibly passionate people and offers an opportunity to contribute to the growth and unlimited potential of the sector.
To be successful, you will be confident and experienced in:
Implementation of all elements of the user experience/customer journey
Coordination of invoice and financial matters relating to membership and events
Assistance in the delivery of industry and consumer events
Maintenance and ongoing operations of systems (including CRM) information management systems (CRM), online tools and programs that support member services
Project coordination
Support of stakeholder engagement programs and activities
Measurement, monitoring and reporting
Facilitate implementation of the independent seal policy production and distribution of assets
Member communications and information provision
Maintaining and updating asset registers or equivalent.
What's next?
If this is you, the IBA is keen for you to join the team asap!
To apply for these unique opportunities, please first read the position description located on the IBA Jobs Board then submit a current resume with a cover letter outlining why you are best suited for the position to Kylie.Lethbridge@iba.org.au. The IBA will commence screening suitable applicants immediately, so apply today.