The sixth edition of Joe White Signature Malt is not only the highest quality, single source barley, but barley that was farmed in a way that significantly reduces CO₂ emissions.
Joe White Maltings has selected Certified Sustainable barley from Pearse Family Farms in Donald, Victoria as its Signature Malt for 2023.
Certified Sustainable is an accreditation program developed by a group of like-minded farmers who strive to introduce sustainable farming practices to care for the land and reduce their carbon footprint.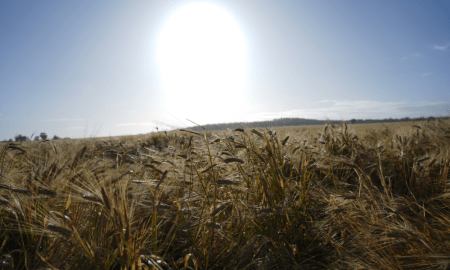 Joe White Maltings and Bintani are now accredited to respectively process and distribute Certified Sustainable malt, paving the way to offer a lower emissions product under the Signature Malt banner for the first time.
Joe White Maltings key account manager Daniel Baillon said that aside from its environmental credentials, the Pearse Family Farms product also delivers on Signature Malt's promise of consistent performance in both the malthouse and the brewery.
"We know there's demand from customers for more sustainable ingredients, so we're delighted to be able to offer Certified Sustainable grain under the Signature Malt banner for the first time," he said.
Bintani co-CEO Dale Meddings said this year's Signature Malt release is another exciting milestone in Bintani's sustainability strategy.
"We very quickly honed in on barley as the area where we could have the greatest impact on emissions as an ingredients supplier," he said.
"Even pre-maltings, barley farming is a significant contributor to the emissions profile of a beer, so it was the obvious place for us to focus our efforts."
Certified Sustainable managing director Ash Truscott said the lower emissions barley was the result of years of hard work by farmers on soil regeneration and sustainable farming practices.
"Looking after soil health means limiting the use of synthetic fertilisers and lower tilling regimes that maintain the carbon in the soil, which naturally provides the nutrients the crop needs, along with beneficial ground cover," he said.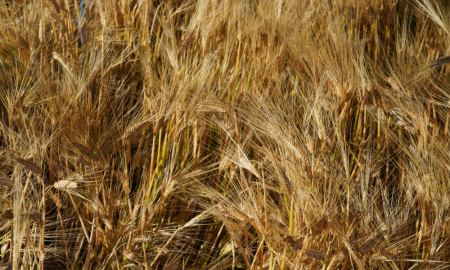 Meddings said it was a watershed moment when Bintani realised there were farmers out there who had had already been working on improving the sustainability of their crops.
"Some of them are 15 years into their mission of producing barley that is way ahead of conventional farming practises in terms of its emissions profile," he said.
Kyle Pearse of Pearse Family Farms said the development of a lower emissions product had come naturally from its soil health initiatives.
"Our definition of a healthy soil is one that can produce its own nitrogen, because that means we don't have to use synthetic, high emissions inputs to supply our crop with the nitrogen it needs," he said.
Joe White will again produce thousands of tonnes of Signature Malt in 2023, ensuring consistency of supply for brewers of all sizes throughout the year with complete traceability back to Pearse Family Farms' property in Donald.
Contact your Bintani representative to secure your contract today.
This is a sponsored content piece. To find out more talk to the Beer & Brewer sales manager.