The IPA was at the forefront of the craft beer revolution and has embraced innovation and experimentation, which makes it the perfect launchpad for new styles – as Luke Robertson discovered in our Spring issue. 
Look at taplists and in fridges around the country and the influence of what's become known as "New England" IPA is immediately evident. The style that often comes with tags like "hazy" and "juicy" is predominantly all about amping up the fruity flavours of new world hops and lowering the bitterness.
In the last few years, regional New England and particularly Vermont-based breweries in the USA – like The Alchemist and Hill Farmstead – became known for their unique, low bitterness IPAs that were almost the exact opposite of the West Coast IPA style that had been dominating the hop-driven beer segment for years. It didn't take long before they were being made here in Australia and it seems like more brewers are jumping aboard the NEIPA train daily.
Ian Watson, brewer at Slipstream Brewing Co. in Queensland, has been experimenting with the style since 2016 when he made a small batch at Fortitude Brewing. He had seen the style takeoff in the US and wanted to have a crack at it himself. He called his The Senator, after Senator Bernie Sanders, who has been photographed proudly holding cans of the Alchemist's flagship IPA, Heady Topper. However, Watson says low bitterness, fruity IPAs have been something he's played with since before then. While at Murray's Brewing, he says, their 2010 release – Big Wednesday IPA – with its hopping schedule that was 100% flavouring hops (late in the brewing process), rather than a usual bittering addition (earlier in the brewing process), was quite close to what we consider a New England IPA now.
"We got criticised," he recalls. "The first time we released it we called it an IPA but people were saying it's not an IPA, so the next time we released it we called it a Pale Ale. I'm not saying it broke new grounds, there was probably someone else doing something similar and experimental too."
Gateway IPAs?
One of the problems with the West Coast approach that has been dominant in the IPA world is intense bitter flavours can be a little confronting for palates. Brewers are finding the new approach in NEIPAs to be more friendly and a base for familiar flavours. In Adelaide, Big Shed Brewing Concern recently re-made their GABS 2018 beer, Boozy Fruit. It's inspired by Frosty Fruit ice blocks that the brewers were enjoying on a hot day at a brewery. They decided it might be a fun flavour to try to recreate in a beer, and that the New England style was the perfect launching pad. Co-founder, Craig Basford, says the tropical fruit and "big juicy fruitiness" aspects of the style really appeal to him.
"That lack of bitterness probably makes it more accessible to people who aren't into that sort of thing," he says.  "You almost can't get more hop aroma in them, so you button off the bitterness a bit and let that hop flavour sing. That's why I guess people love it, and that's why I enjoy drinking them."
From a consumer standpoint, Chris Menichelli from Melbourne's Slowbeer bottle shop says the fruit flavours in the style really appeal to drinkers new and old. He's been running a specialty bottle shop for over a decade and in that time has found bitterness, whether from hops or from dark malt, to be the big decider if people like or dislike a beer.
"[They are] big fruit forward, creamy and rounded, and without that big bitterness of a West Coast IPA, so in that respect people love them. You get that big fruit hit, but you don't get that dry bitterness."
Bodriggy Brewing, also in Melbourne, has recently commissioned a new brewhouse and their Cosmic Microwave NE IPA was one of the first beers they put through it. Co-owner, Peter Walsh, also thinks it's a great gateway style for people who aren't really familiar with big, hoppy beer.
"It's an unusual fit for a lot of people." Walsh says. "The mellowness of the mouthfeel is more approachable for someone that hasn't drunk a lot of craft before. It's an unusual gateway beer for people but it seems to be working."
Rethinking the Process
Big Shed's core-range IPA is very much in that West Coast style. It is a clear, amber coloured beer with prominent malt presence, but also intense pine and citrus flavours, and of course a big bitter finish. "We spent the last five years trying to run a brewery to get nice clean bright beer, then this thing happens and we're trying to make them the exact opposite of everything we've ever known," Basford says.
A big factor in the juicy flavours and soft mouthfeel is the combination of yeast and hops. In the past, IPAs were generally made with clean, highly flocculent yeast that doesn't impact the finished beer. The thinking behind NE IPA is to keep hop oils in suspension, where they to interact with the yeast in a 'biotransformation' process. The science behind that is still murky (pun intended) but brewers are exploring specific strains of yeast, particularly English Ale yeast, to increase the interaction.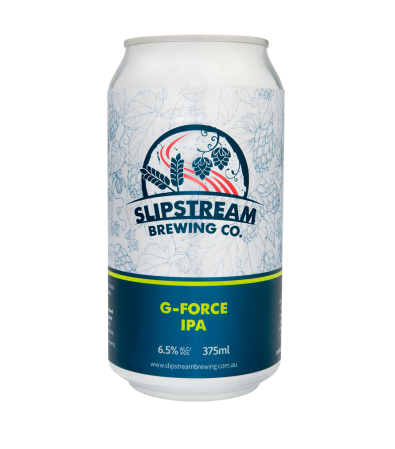 At Slipstream, Watson uses their house ale yeast in their G-Force IPA and he's yet to be entirely sold on the biotransformation process. "There is some mystery and mystique that's put around New England IPA, some of which I'm just not sure of," he says. "Everyone seems to talk about different aspects of what biotransformation is to them, and I'm yet to be fully convinced on that, and have someone give me something definitive in scientific terms."
He uses a portion of unmalted wheat to aid the haziness and soft mouthfeel, along with fruity hops. At Big Shed, Basford also admits he doesn't completely understand the science but he's not too worried about that. He says they've found in the past that yeast thrown away from the bottom of their standard IPAs and hoppy beers still had loads of hop aroma, so to him the idea of keeping yeast in suspension in order to not lose flavour from the beer makes sense. He says it "may look worse, but you actually get more of that hop punch".
For the rest of the feature, subscribe to Beer & Brewer here.