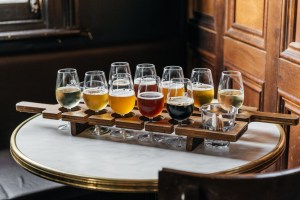 The top spot in Beer & Brewer's Top 65 Beer Venues has returned to Sydney for 2019, with The Taphouse in Darlinghurst scooping the accolade.
The venue, which placed 13th in last year's list and 11th in 2017's inaugural Top 65, features a traditional bar on the ground floor, a wild ale bar called Odd Culture on the first floor, and a rooftop bar above that.
"We are very, very stoked," says James Thorpe, managing director of Thorpe Hospitality, which runs The Taphouse or also recently reopened The Oxford Tavern in Petersham. "Since taking over The Taphouse two years ago, we've worked very hard to build up its beer credentials back to the glory days. Opening Odd Culture was a big part of that.
"The way that we've reconceptualised the venue as being The Taphouse as a whole, but also with three very separate experiences on each level is what is really appealing to people.
"We've ramped up our rotation on the taps. We pour 28 beers over 60 taps. When we bought it they were rotating about 300 beers a year, now we're up to 400/450 beers a year. We're changing more than one beer every day."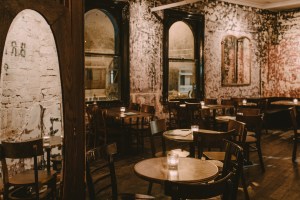 The 2019 list was altered from the previous countdown format to highlight certain aspects of great beer venues that made them popular. The judges in the 23-strong panel were asked to select their favourite beer venues in five categories – Beer Range; Community Engagement; Decor and Beer Garden; Food; and Service – as well as choosing their overall favourite. Nine venues were selected in each category and in no specific order.
While many venues were chosen in multiple categories, there were five that stood out beyond the rest – the Panel's Picks. The rest of the top five was made up of Bar Josephine, Dutch Trading Co, The Union Hotel in Newtown and Bitter Phew.
The Top 50 list comprised of venues in state capitals only, with Regional Venues celebrated in our Top 15.
The complete list of the top 50 beer venues, together with judges' comments, can be found in the Winter Issue of Beer & Brewer, which is on sale now in newsagents, liquor stores and home brewer shops. You can subscribe to Beer & Brewer here.
Did we miss your favourite craft beer spot? Tell us on Facebook what your top craft beer venue is, and the spot with the most mentions will be announced as the Beer & Brewer People's Choice Top Beer Venue.
The Panel's Picks:
The Taphouse, Darlinghurst, NSW
Dutch Trading Co, Victoria Park WA
Bar Josephine, Footscray, VIC
Union Hotel, Newtown, NSW
Bitter Phew, Darlinghurst, NSW
For the rest of the list, subscribe to Beer & Brewer here.