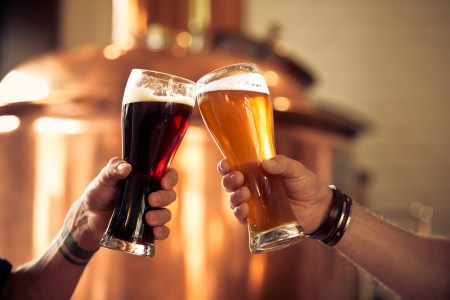 The Beer & Brewer Awards are back for 2019 and just like last year, we've got three People's Choice categories where you can have your say.
Just like in our 2018 Awards, we're opening up votes to beer lovers and the wider industry in three categories: Best Beer Name, Best New Release Beer for 2018, and Best Beer Packaging.
Last year, Colonial Brewing Co's Rye 'N Gose Sling took out Best Beer Name, Pirate Life's Mosaic won Best Beer Packaging, and Mountain Goat's Back to the Brewer Double Steam Ale was named Best New Beer for 2017.
There's no strict criteria, other than that the beer you vote for needs to be produced in Australia or New Zealand. It's about personal choice, but remember, it's one vote in each category per person – so tell your mates, family and your dog to vote!
Voting is open now and will remain open for one month. You'll see the voting widget in an orange box on the right hand side of the website, or if you're browsing on a smartphone, scroll to the bottom of this page.
Winners will be announced in the Summer Issue of Beer & Brewer and interviews with the winners will appear online shortly afterwards.