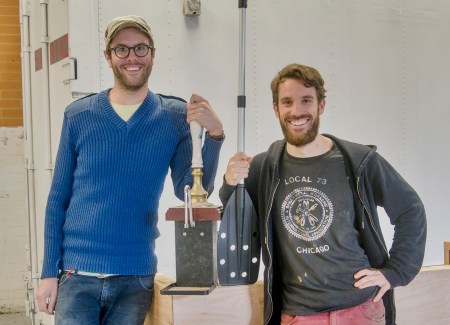 Melbourne brewery Tallboy and Moose has canned its first beer after doubling the capacity of its cellar.
The brewery, which was opened by Canadian 'Moose' Steven Germain and Brit 'Tallboy' Daniel Hall in November 2016, is based in Preston. It only operates a "loose" core range of The Cream, which is a lager, and SunRay XPA, which is a pale ale, and a series of limited releases, which one or two new beers every week.
Tallboy and Moose had been brewing at capacity until they purchased a couple of tanks from Colonial, which has recently expanded its Port Melbourne site and sold off its old tanks.
"That doubled the size of our cellar and gave us more room to play and gave us the scale to warrant us packaging into cans," Germain explained talking to Beer & Brewer. "They're German, high quality tanks. They were too small for (Colonial), but they're literally scratching the ceiling in our building."
Cans have been in the pipeline at Tallboy and Moose for around three years, but plans have been put off due to a lack of room and always being at capacity. The brewery has been upgraded three times in the past three years, and now the brewers are able to make enough beer to put into cans, while still maintaining the requirements for keg sales.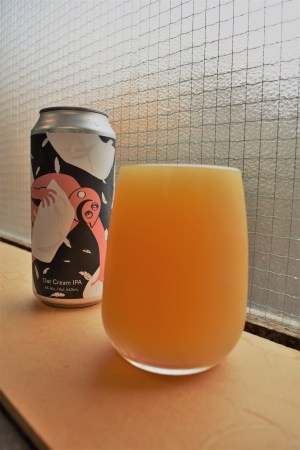 One of the new tanks is now dedicated to packaged beer. A mobile canner – Pat Can – will come in once a month to put that one beer into 440ml 'tallboy' cans.
"Where I grew up in Ontario, we (drank out of) tallboys," says Germain. "So we thought it was important for us if we ever did cans, we should pack them into tallboys."
The first beer to be canned is Pillow Fight, a cream IPA made with plenty of oats in the malt bill, along with an addition of lactose and some grapefruit. A new beer will be released each month.
"It sounds really crazy, but the way the lactose and grapefruit are used, it's a subtle touch and they don't get in the way, but they play a nice supporting role to the citrussy, fruity hop bill," says Germain. "This beer is a hazy IPA and it's made with Galaxy, Amarillo and El Dorado hops."
Tallboy and Moose has also used this canning incentive to create some different and unique graphics for its beers.
"They'll definitely look like Tallboy and Moose, but every single can release has a unique label that better suits the beer itself," says Germain. "They're cheeky and fun and a little bit quirky."
Half of the cans have gone out to independent bottleshops in Melbourne, while the other half are being distributed by Redwood Distribution to every state capital in Australia except Darwin.