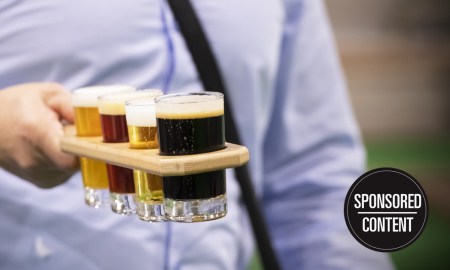 The Sydney Royal Beer and Cider Show will announce its Champion Beer and Cider at the Grape, Grain & Graze Festival, which will take place at Hall 6, Sydney Showground, Sydney Olympic Park on 17 August.
The Awards, which are organised by the Royal Agricultural Society of NSW (RAS), will be presented from 3pm.
"This year's competition accepted more than 300 entries across 40 beer and cider classes," says Sally Evans, Chair of the Wine Committee at RAS. "From these classes, four main beer championships are chosen including Champion Packaged Beer, Champion Draught Beer, Champion Experimental or Specialty Beer and Best NSW Beer. For cider and perry, exhibitors can take home the Champion Cider, Champion Perry and Champion Bottle.
"The Sydney Royal competitions are all about awarding excellence in agriculture, and the producers that are on display at the Grape, Grain & Graze Festival are some of the best in Australia. Australian producers take extreme pride in what they create, and it is a great honour for the RAS to be able to showcase this to a wider audience."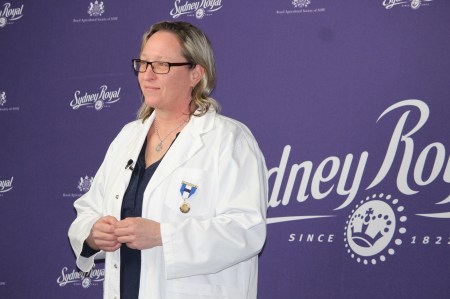 Samara Fuss, head brewer at Philter, has taken the helm of the judging this year, becoming the first female Chair of Judges in the competition's history. With more than 20 years of experience, Fuss is well respected within the industry and has a strong background of judging at the Australian International Beer Awards.
"Sydney Royal is a fantastic competition to benchmark your beers against other local and national breweries," says Fuss. "The world of beer and cider is always evolving, with new and old styles continuing to pop up within the competitions. It's a very exciting time to be in the industry.
"This year in particular, Sydney Royal has received the highest number of entries in the competition history, and that just means tougher competition. I look forward to seeing what comes across the table and taking the Sydney Royal Beer and Cider Show to the next level."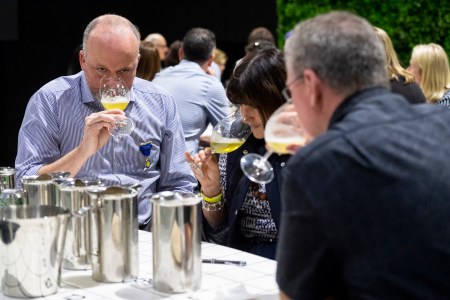 Fuss and her team of judges analysed more than 300 beer and cider entries, judging them on best appearance, aroma, taste and all-round drinkability. The judging consisted of 20 judges working across four different panels. Each panel included a Panel Chair, two Senior Judges and at least one Associate Judge.
Each panel is allocated different categories to taste-test over the duration of the day. Judges then record their scores ranging from a 20-point scaling system with a Gold, Silver or Bronze being awarded, a Gold Medal must receive 17.0 points and over. The Judges always work backwards, starting with 20 and deducting points based on the qualities of the beer.
"A beer or cider being judged in competition must adhere to a certain style guideline depending on what class it is entered into," explains Evans. "Judges do allow for a certain amount of flexibility, however if a beer is entered into a lager class then it must demonstrate the particular qualities of that style. The main aspects they are looking for is the appearance, aroma, taste and all-round drinkability of the beer or cider."
After the Awards Presentation, Fuss will be hosting an interactive session where attendees can learn everything you wanted to know about provenance, growing, making the perfect brew and what it takes to win a coveted Sydney Royal medal. In addition, there will be more than 2,200 wines and over 300 beers and ciders to taste-test. The Festival is once-in-a-year experience for guests, while the prestige from winning the competition is considerable.
"Sydney Royal competitions provide a strong foundation for the continued growth and increased quality of Australian produce, providing invaluable feedback from expert judges and allowing producers to benchmark their product against their industry peers," explains Evans. "The Sydney Royal Beer & Cider Show attracts entries from right across Australia and helps to shape the tastes of beer and cider drinkers. For NSW producers, it is a recognisable medal that provides not only marketability but feedback and value to a product, this is particularly important for boutique breweries or those just entering the industry whereby our judges can provide guidance to develop a product.
"A Sydney Royal Medal is a symbol that a product is one of the best in Australia and has a panel of expert behind it."