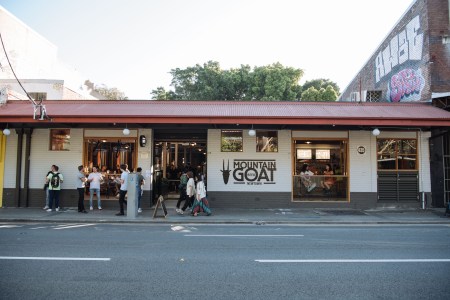 Mountain Goat's Sydney brewpub is undergoing a structural assessment to discover the extent of the damage following a fire in the brewery at the venue on Tuesday afternoon.
The venue, that opened at 435 King St, Newtown in late 2020 in a former furniture warehouse and features a 12-hectolitre brewhouse, is currently closed to the public as Mountain Goat management await findings into how the fire started and what damage has occurred.
In response to Beer & Brewer, a Mountain Goat spokesperson said: "On Tuesday afternoon a small fire broke out in the brewery of our Newtown venue.
"Fortunately, no-one was injured and it was quickly contained by Fire and Rescue NSW. Nothing is more important to us than the safety of our staff and patrons.
"Exactly how the fire started is still being investigated though it appears to have caused only minor damage. A thorough structural assessment is being undertaken to confirm this.
"We hope to reopen very soon."
Other media outlets reported that three fire trucks were sent in response to the fire and said at least 10 people were evacuated.
News.com.au said "witnesses said they saw smoke and were informed by the brewery's manager the fire was caused by an electrical fault".