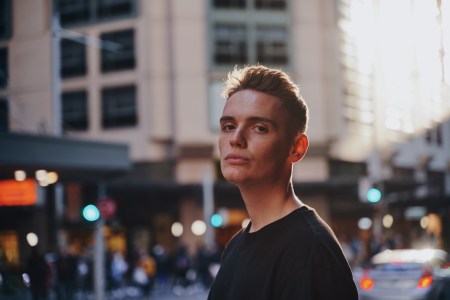 Sydney Brewery has collaborated with music producer Hylander to create both a new beer and piece of music to complement and highlight its flavours.
Hylander IPA is a session IPA with a 4.5% ABV that uses Galaxy, Citra and Mosaic hops to "bring out notes of passionfruit, citrus and pine".
Hylander himself, Connor McLeod, has been producing music for "two or three years" and studied Beverage Technology, a sub-field of bio-engineering, in Innsbruck, Austria. He approached Sydney Brewery with the idea of a collaboration.
"I said 'I love your products and I'd love to collaborate'," he told Beer & Brewer. "I went along. They'd never been approached by an artist before. It's a bit left of field, but as it started to happen it seemed obvious."
As Hylander talked with Sydney Brewery, the concept of 'sonic seasoning' came up. Sonic seasoning is centred around the concept of Synesthesia, a neurological phenomenon where stimulation of one sensory pathway causes an involuntary second pathway.
"I didn't have the idea before I got there, but two things clicked in my brain. What if we made a beer – Hylander IPA – what if I was to make a sonic pairing to it?"
Hylander was present as the brewery came up with the flavour profile for beer, but he didn't "put pen to paper" until after the beer had been brewed, having soaked up the aromas of the hops and recorded the sound of "the whirling of the tank, the rattle of the hops in the bucket, stuff like that. I can take that home and work wizardry".
Sydney Brewery sent Hylander back with a growler of beer and he set about trying to "match the sonic pattern with the taste".
"The research that's been shown to me is the higher frequencies through synaestheisa are going to enhance the sweeter parts of your palate, and the deeper frequency are going to enhance bitterness. If you have sounds that spike a little bit, wonky sounds that brings out sourness. There was no sourness in the beer so I left that for another time.
"I wanted it to be like a mountain range with peaks and troughs, have sweet moment s and bitter moments. Beer is such a conversational beverage where you're not focusing on what you're tasting like you would with a fine wine or a whisky, it's really interesting to take a moment.
"I wanted a full spectrum of sound to match what was there in the flavour. I wanted it to be an even spread but nothing too distracting. That was the process. It was my job to show restraint."
Following the launch of the beer, Sydney intends to put Hylander IPA into cans and will be hosting a Sensory Beer Dinner in November. This will be a four-course degustation at Sydney Brewery Surry Hills, which will see beers and ciders matched with each course and accompanied by four soundscapes developed by Hylander to bring out different flavours in both the food and drink for a truly unique and incredible evening.
"We'll have food pairing with beer and a sonic pairing in the background," continues Hylander. "It will be a bit of a sensory overload  but definitely fun to showcase both my work and theirs.
"As far as I know this hasn't been done and there are plenty of artists out there who could do it. They don't even have to be in my genre of electronic music. Lots of beer companies tend to be more related to rock music. I think there's definitely room to explore this side of things."