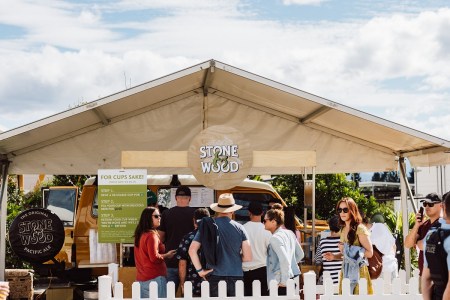 Stone & Wood has announced their mini beer festival Murbah Open Day is back for another year at their Murwillumbah brewery on Saturday 5 August.
Welcoming locals and beer lovers from all over, the day is a celebration of community, great music, good food and of course, fresh beer straight from the source.
The only day of year the brewery opens to the public, the festival gives punters the chance to peek behind the curtain of the Stone & Wood engine room, with staff guiding festival goers through the site on tours throughout the day.
Running from 11am – 5pm, Murbah Open Day is an event for the whole family and a chance for the people at Stone & Wood to give back to the amazing community that supports them.
Entry to the festival is by gold coin donation with all profits going towards an amazing local cause: Wedgetail Retreat.
Wedgetail Retreat provide free palliative care to the Northern Rivers community, giving locals and their families a warm and welcoming environment to call home. Operating without government funding, Wedgetail relies on the support of its community to keep its doors open and continue with the excellent care they provide.
Details on the music and food line-up is to come.
This is a media release distributed by Stone & Wood.