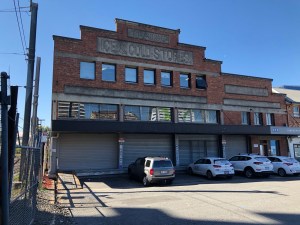 Stone & Wood Brewery expects to open its first Brisbane venue in 2019.
Construction on a new brewery project in Byron Bay is expected to come to a close over the next few months, so Stone & Wood has turned to the state capital.
"We want to keep engaging with beer drinkers in south east Queensland," says Ben Summons, managing director of Stone & Wood. "We've invested a lot of time in the Brisbane market. For us, 10 years in and looking ahead at the next 10 years, it felt like a natural progression for us to have an outpost in Brisbane – somewhere we can offer a similar drinking experience to Byron Bay."
The venue will be located in Fortitude Valley and will house a small brewery which will be used for brewing a rotating range of beers for on-site consumption in the tasting room. It will also incorporate an event space and provide offices and storage. The brewery itself will be 600l, similar to the pilot brewery at Byron Bay. As well as year-round favourites, the brewery will play around with seasonal releases and experimental brews.
"We have one of these breweries in Byron and over the last couple of years, we've done a similar thing," adds Summons. "We've probably turned out 70 different pilot batches and most find their way onto the taps at the tasting room and some kegs occasionally find their way to other tasting rooms. Sometimes we'll come across a cracking little brew and we'll say we should do the same at the Brisbane branch and vice versa. We've got lots of talented brewers and this is a great way for them to cut loose. It's about the visitors who've made the effort to come to Stone & Wood."
"A big part of what we do in our existing Byron Bay tasting room is centred around education and developing people's appreciation for good beer," adds a Stone & Wood spokesperson. "We believe we can add value to the emerging good beer scene in Brisbane and continue to grow the market by adding a Stone & Wood beer experience into the mix."
Stone & Wood hopes that the brewery will open its doors in early 2019.