You're as dedicated to the independently brewed craft beer as we are dedicated to the business and financial operations that enable the amber river to flow. At The Amber River Group, we have worked tirelessly with partners to develop and publish the first consolidated industry report that craft brewers can finally use for business decisions.
The demand for independently produced beer is evident and consumers' willingness to pay a premium for good beer is high. Independent brewers can overcome the financial and physical constraints inhibiting access to consumers by applying the same innovation they apply to their beer to their businesses.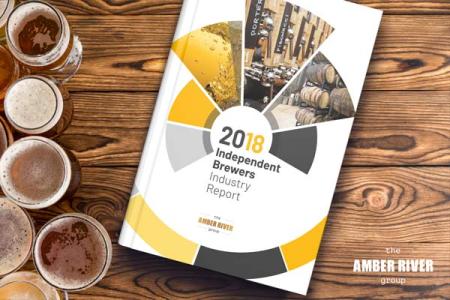 The Amber River Group has armed independent brewers with quality information through the Independent Brewers Industry Report which analyses available data and answers key operation questions such as:
How big is the beer industry and how much of it is made up of independent brewers?
What is the composition of the industry?
What does the average profit and loss statement look like within each category?
How do operations evolve and change as operations grow, what are the main revenue and expense drivers at each stage of growth?
The report also gives key consumer insight such as:
How do craft consumers prefer to drink, how much do they spend and where?
Average weekly spend, Craft Brewery/bar/pub visitation frequency by state
Beer style trends
The report was composed with three key objectives;
Enable independent brewers to determine their own market shares by giving an insight into the size and composition of the Australian beer market by volume and revenue
Enable peer to peer comparisons of performance and operation by providing industry collected data
Glean some insight into consumer preferences to assist production and marketing planning
The report is available NOW for sale via PDF from our website
(40% discount available to IBA members) Download you copy today! www.amberriver.com.au