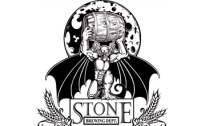 The Local Taphouse in Darlinghurst will hold two exclusive events on Thursday 12 February to mark the launch of Stone Brewing Co. in Sydney.
Head Brewer at San Diego's Stone Brewing Co., Mitch Steele, will be on hand at both events – as will five Stone beers, air freighted in for the event. These beers will not be available anywhere else on tap in Sydney.
The first event, 'No Stone Left Unturned', will see Steele talk about his journey as a brewer and his experiences heading up one of the world's most renowned craft breweries. Join Steele as he personally takes guests through five Stone beer tastings – IPA, Sublimely Self Righteous, Arrogant Bastard, Go to IPA and Delicious. The event runs from 6-7:30pm, tickets are $35 and include 5 x 150mL samples of Stone beers and food.
Following this, the Stone Brewing Showcase will kick off at 7:30pm, with special Stone tasting paddles for sale and guests will have the opportunity to chat with Steele. There is free entry for this event.
Additional Stone Brewing Co. beers will be available to purchase from the bar on the night.
Tickets are strictly limited. To book, click here.