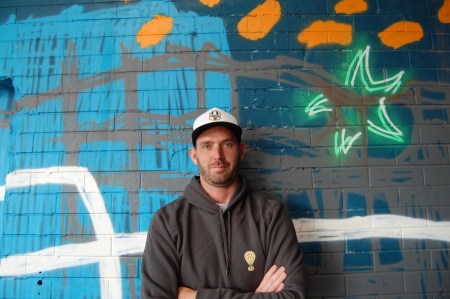 Triple-1-Three has announced the promotion of Steve Finney to general manager of Otherside Brewing Co.
Finney joined Otherside as national sales and marketing manager 10 months ago after stints at Gage Roads, Feral Brewing Company, Little Creatures and CUB.
Finney will now oversee all operations for Otherside, including driving culture and brand growth, and leading the brewery's ambitious expansion plans.
"Since joining the team in January, the directors James, Dave and Al have given me complete autonomy to just get the job done," says Finney. "Otherside has a great team behind it, a strong culture and commitment to delivering something different, and pumps out exceptional beers. I look forward to building on all that in this new role.
"With 80 per cent of our beer sold within a 50km radius of our venues (Myaree and Fremantle) the main focus for Otherside at present, is our local market. I will continue to work closely with our head brewer, Rhys Lopez, to make sure we stay ahead of the growth curve and ensure we have the production capabilities to service our existing and new customers.
"We will also continue to work and grow our business with our partners on the East Coast and looking for targeted opportunities to export and increase our brand presence in new markets."
"Since joining Otherside earlier this year, Steve has demonstrated incredible capacity to lead this business on all fronts," comments Al Taylor, CEO of Triple-1-Three. "Critically he shows tremendous ability to drive growth into new markets having personally overseen Otherside's distribution strategy and continued expansion.
"He has also shown incredible brand intuition and a very smart and inventive approach to production and operations.
"The general manager position is a new role, created in response to the business's growth and our ongoing confidence in the market. It is one of the most vital roles within our business and Steve has shown he is the right person for the job.
"We have complete confidence in him and look forward to his continued contribution and success leading Otherside Brewing Co."