25 February 2011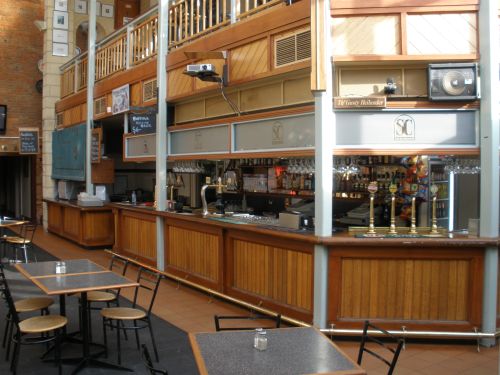 Geelong's oldest Hotel is up for sale. Located in the heart of Victoria's 2nd largest city, Scottish Chief's is steeped in history. Built in 1848, this beautifully presented Hotel sits amongst the growing development that is Geelong. Victoria's oldest continuing brewery, Chiefs offers the owner the pleasures of running a successful business as well as a lifestyle on the edge of the acclaimed "Great Ocean Road".
Scottish Chief's consists of two storeys of architecture of days gone by, Geelong's best beer garden and a working brewery that produces some of the finest ale's around. Renowned for its food, fine wine's, locally produced beer, entertainment and function facilities, this hotel has it all.
Surrounded by the new Westfield development, inner city major projects, council offices, taxation offices, inner city dwellings andthe recently approvednew major university accommodation buildings has been approved only 300 meters down the road, the diversity of patrons is only limited to your imagination.
Regretfully the owners are selling the business as new business opportunities have arisen and time commitments are of a premium. Known locally as a venue that caters for all walks of life the owners are reluctant to sell.
The opportunity exists for a couple, business partners or a brewer looking to go out on their own, to grab this bull by the horns and enjoy the benefit's that being a business owner can provide.
All enquiries can be directed to the owner; Damian Lucas at the details below. You can also look on the web site for a visual experience.
Contact: Damian Lucas
Mobile: 0417032051
Email: d_g_lucas@yahoo.com.au
www.scottishchiefs.com.au
These opportunities do not come around to often, so do not hesitate to contact the owner and pursue that great Aussie dream of owning your own Hotel.