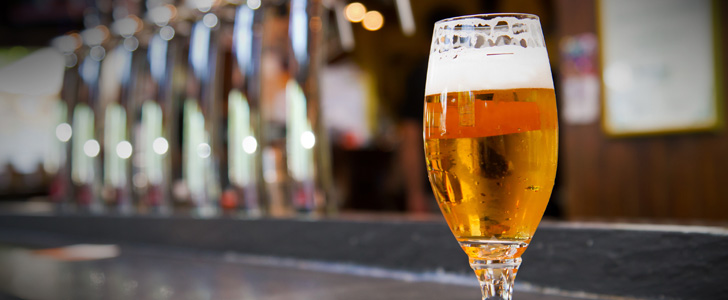 By Andy Young, editor The Shout
After weeks of speculation and several failed offers SABMiller has finally accepted a takeover bid from AB InBev of around GBP68 billion.
AB InBev will pay GBP44 per share for the world's second biggest brewer in a deal that means one in every three beers sold around the world will now come from one company. The price represents great value for SABMiller shareholders, being around 50 per cent higher than SABMiller's closing price on 14 September, the day speculation regarding the takeover was made public.
Alicia Forry, an analyst at Canaccord Genuity, told Bloomberg: "We think that this is good value for SAB. It's great that they've come to a point where the valuation is agreed, and we expect ABI in due course to make a firm offer."
Bloomberg also reported that both companies have sought an extension to the original 5pm 14 October deadline that was laid down by the UK's regulatory authorities. The companies now have until 5pm on 28 October to formalise their agreement, but AB InBev has apparently agreed to pay a $3bn fee if the purchase is not agreed by regulators and shareholders within the revised timescale.
The deal is subject to approval from regulators and is still described by both parties as a "Possible Offer".
In a statement about the deal AB InBev said: "The Board of SABMiller has indicated to AB InBev that it would be prepared unanimously to recommend the all-cash offer of GBP 44.00 per SABMiller share to SABMiller shareholders, subject to their fiduciary duties and satisfactory resolution of the other terms and conditions of the Possible Offer."
The company added: "In connection with the Possible Offer, AB InBev would agree to a 'best efforts' commitment to obtain any regulatory clearances required to proceed to closing of the transaction. In addition, AB InBev would agree to a reverse break fee of USD 3 billion payable to SABMiller in the event that the transaction fails to close as a result of the failure to obtain regulatory clearances or the approval of AB InBev shareholders."
Jeremy Cunnington, senior alcoholic drinks analyst at Euromonitor International, highlighted just how significant this deal will be and the size of the new company.
"It is of little surprise that the acquisition has been completed, the corporate dating game in brewing invariably does," Cunnington said. "The deal creates a global giant accounting for 29 per cent (assuming US and China divestments) of the 200 billion litre global volumes, more than three times bigger than its nearest rival, Heineken. With all the major M&A targets now taken, and M&A so important to brewers' growth, it raises the question of where next for global brewers as they bid to carry on growing."
In order to gain regulatory approval certain brands may need to be sold. One implication in Australia is that the deal should see distribution rights for Corona, Stella Artois and Beck's move from Lion to SABMiller-owned Carlton and United Breweries.
With regards to this change and the local market Daniel Grimsey, senior research analyst, Euromonitor International, added: "When looked at in terms of beer overall, the impact of switching brands such as Corona, Stella Artois and Beck's from Lion to Foster's might look rather small. However, this works out as 45 per cent of the highly profitable imported premium beer market. This segment grew by 14 per cent in value terms in 2014, and is expected to grow at a compound annual growth rate (CAGR) of four per cent, in value terms, over the next five years. This is during a period when beer overall is only expected to grow by a CAGR of one per cent."
For more drinks industry news, click here.