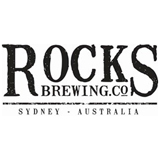 To celebrate the hop harvest, Rocks Brewing Co has teamed up with Hop Products Australia to incorporate fresh hop flowers into a new limited edition Wet Hop Ale, aimed at showcasing the flavours and nuances that the use of fresh hops can bring to a beer.
"The wet hops smelled amazing straight out of the bag," Head Brewer Scott Morgan says. "But out of the tank the aroma and flavour is, well, nothing short of amazing. The hop notes at the moment are heavy and lush. We are doing all we can to retain the flavour and aroma throughout the rest of the brewing to make sure our thirsty fans share in this hop-plosion."
Owen Johnson, from Hop Products Australia, added that brewing with fresh, or wet, hops is a singularly exciting experience for brewers – especially when it comes to using exclusive Australian varietals. "At harvest time we love to get involved with brewers making wet-hopped beers," he says. "Anything to help make hops the hero in beer is great."
Weighing in somewhere between 5.0% and 6.0% ABV (alcohol by volume), and featuring Ella and Galaxy hop varieties, the brew blurs the lines between an IRA (India Red Ale) and an IBA (India Brown Ale). The Rocks Brewing team of Scott Morgan and Ben Landsberry, were aiming to create a beer that has features a solid malt profile and flavour, as well as being extremely hoppy.
The brew should be pouring any day now, at quality craft beer venues around Sydney. For more information, head to www.rocksbrewing.com