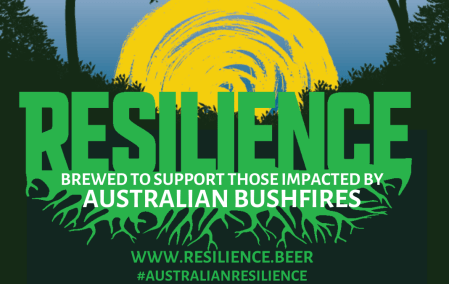 Resilience Beer, a global brewing project to support those affected by Australia's devastating summer bushfires, is set to be launched on 24 February.
Originating from a desire in the local beer industry to find ways to support those impacted by and fighting the fires both now and in the future, Resilience Beer has seen more than 200 breweries around the world pledge to brew the Resilience Pale Ale.
Proceeds will be donated to various relief efforts and are forecast to total more than $850,000.
The Resilience recipe was developed by a working party of brewers to create a beer with broad appeal for beer lovers.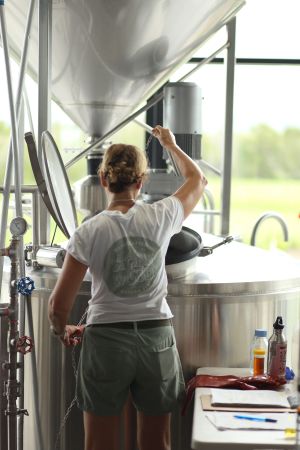 Over 200 versions of the 5% pale ale have been brewed across Australia, New Zealand, USA, Canada, Mexico, the UK and Europe. They will be available from 24 February, 2020.
Stone & Wood joined the initiative as part of the brewery's overall bushfire support program that saw the brewery – alongside Fixation Brewing and Granite Belt Cider Co – donate and pledge over $71,000 to fire brigades, rural fire services and drought relief across NSW, Queensland and Victoria.
Stone & Wood's Resilience Pale Ale is currently in tanks will be tapped on Tuesday 25 February at the Byron Bay Tasting Room and select partnering venues in town.
There are opportunities for gluten-free beer lovers to get involved, as gluten-free brewery TWØBAYS has also joined the Resilience project.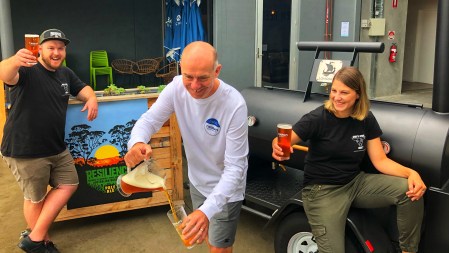 "Now nobody will be left out in raising a glass to the phenomenal efforts of everyone involved in bushfire relief – people can enjoy great beer and raise money at the same time," comments TWØBAYS co-founder Richard Jeffares. "We believe it's our responsibility at TWØBAYS to ensure everybody – gluten free or not – has the opportunity to get behind this fantastic initiative."
Prancing Pony is another brewery getting involved.
"We're participating with the Resilience beer campaign and our beer will be release after the 24 of February," comments Corrina Steeb, CEO of Prancing Pony Brewry. "The beer is in the tank and will be ready in time."
The Resilience Beer concept was first created by Californian brewery Sierra Nevada in response to the state's Camp Fire in 2018 and was adopted by 1,400 North American brewweries, who together brewed a Resilience IPA and raised millions in relief funds.
More information about the Resilience Beer for Bushfire Relief can be found at resilience.beer.