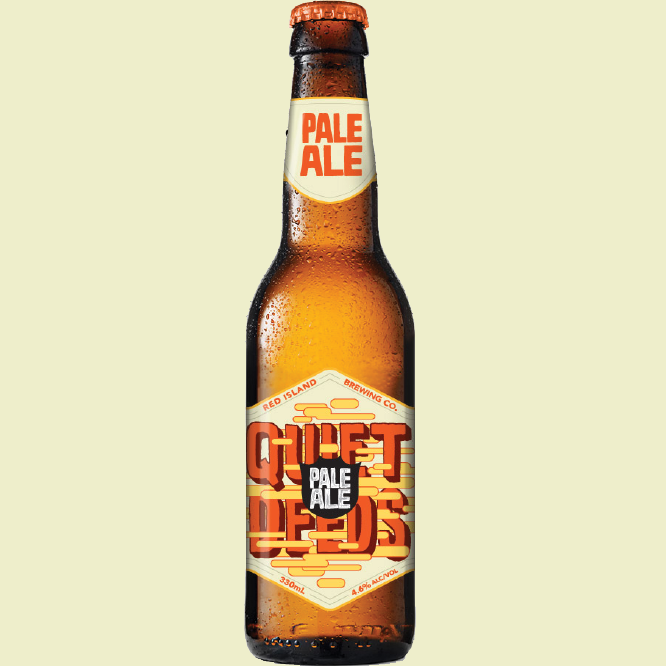 The team that originally brought Rekorderlig to Australia have launched their own beer brand, Red Island Brewing Co.
With the slightly pointed name Quiet Deeds, the brand's new Pale Ale is marketed under the tag line 'created for those who would rather toast than boast' and according to the owners it is "A memorable beer with true substance & character, it was created with the righteous Aussie drinker in mind".
The folks behind the brand are Patrick Alè & David Milstein, who say they have always dreamed of producing their own brews and the have dedicated their beers to "the understated achiever in us all".
"The name itself – Quiet Deeds – resonated with us as a company and encapsulates our motto in life. We aren't about ego, we love what we do" says Alè.
Brewing their beer at the well-known contract brewer BrewPack, the brewing company is an extension of their original importation business Red Island Pty Ltd.
"Red Island Brewing Company is our future and where we see ourselves when we are finally able to build and establish our own brewery," says Alè. "Having our own beer and brewery was our main driver for starting our company Red Island nine years ago. Being young guys with big dreams but having no money put these plans on hold and hence we started importing. We are working closely with Brewpack to ensure that we are getting the best possible beer out to market and we are extremely pleased with the results."
For your closest stockist, use the 'Find Us' app on their Facebook page.